University and studies
Better decisions in sports and traffic
Christian Vater is one of eight researchers at the University of Bern to receive a coveted Starting Grant from the Swiss National Science Foundation. He will use it to investigate the role of peripheral vision in complex decisions.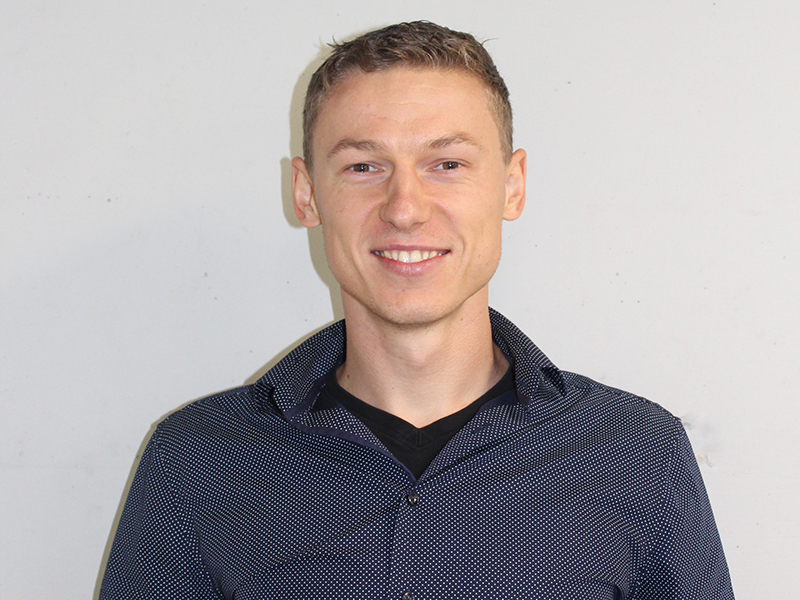 What is your project about?
The goal of my SNF Starting Grant project is on the one hand to improve the quality of decisions in sports and on the other hand to reduce the number of traffic accidents.
In many sports, but also in everyday tasks like driving, it is often essential to perceive multiple information simultaneously and to make decisions under time pressure.
In my research project I will investigate when we process information without looking at it directly. This is achieved with "peripheral perception", whose role in complex situations has hardly been investigated so far.
To change this, in the first part of the project we will manipulate real soccer situations in virtual reality in such a way that we can examine the role of peripheral perception based on decision-making and gaze behavior.
In the second part, we will develop peripheral perception training for sports practice and finally test whether car drivers can also perceive other road users better and faster with certain perception strategies.
What collaborations does your project involve?
With our cooperation partners in sports (BSC Young Boys) and in accident prevention (Beratungsstelle für Unfallverhütung, BFU) we will investigate the relevance of peripheral perception.
For sports we will develop recommendations for training peripheral perception and for accident prevention we will identify dangerous situations, infrastructures and behaviors of road users at critical intersections.
What motivates you to do this research?
I am motivated to bring together different scientific disciplines that deal with peripheral perception and to uncover generalizable mechanisms. I am also interested in the methodological challenge of making peripheral perception measurable in everyday situations. Furthermore, I am looking forward to working in an interdisciplinary project with partners from research and practice.
Many young researchers, or those who want to become one, dream of a Starting Grant. What is your advice to them?
Here are my three tips:
1) Don't give up after the first rejected application, but optimize the application based on feedback and try again.
2) Use the services of the Grants Office to benefit from the feedback of experienced scientists.
3) Learn to explain your research in simple terms, as the reviewers are not always experts.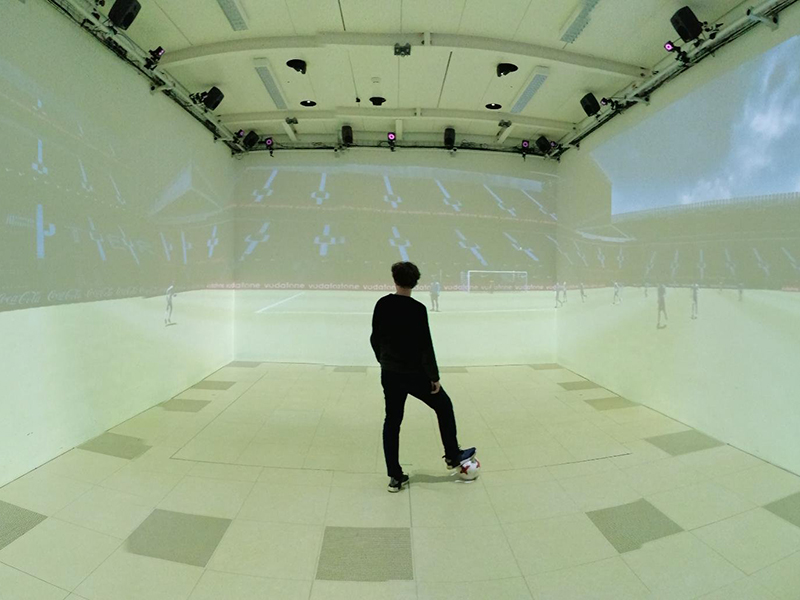 Why did you decide to carry out your project at the University of Bern?
The Institute of Sports Science at the University of Bern has the best possible laboratory infrastructure for this project. In the 11 by 6 by 4m laboratory with a 360-degree projection on all walls and the floor, body and eye movements can be tested without restrictions and under realistic conditions. In addition, the practical partners (BSC Young Boys and BFU) are located in the immediate vicinity.
About the SNSF Starting Grants
As Switzerland is currently a non-associated third country in the European research and innovation programme Horizon Europe, the federal government mandated the SNSF to launch the funding scheme "SNSF Starting Grants" as a transitional measure to replace the ERC Starting Grants. The funding instrument is open to all disciplines and topics. Researchers from all countries may apply. Applicants can request a budget of up to CHF 1.8 million for a period of five years.
About the Institute for Sports Science at the University of Bern
The Institute of Sport Science (ISPW) is one of the largest and most important teaching and research institutions for sport science in Switzerland. It is characterized in teaching and research by its integrative and application-oriented orientation with a focus on social and behavioral sciences.
The online magazine of the University of Bern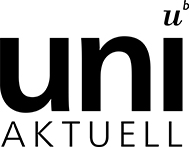 Subscribe to the uniAKTUELL newsletter
The University of Bern conducts cutting-edge research on topics that concern us as a society and shape our future. In uniAKTUELL we show selected examples and introduce you to the people behind them – gripping, multimedia and free of charge.