Virus research
The University of Bern on the front lines of HIV research
The Institute of Social and Preventive Medicine (ISPM) has been making important contributions to research on the prevention and treatment of HIV infection since 2007. The University of Bern and the University of Cape Town are assigned to the severely affected southern Africa as part of the international research consortium, "International Epidemiology Databases to Evaluate AIDS" (IeDEA). The research was recently awarded a highly competitive grant and approved for another five years.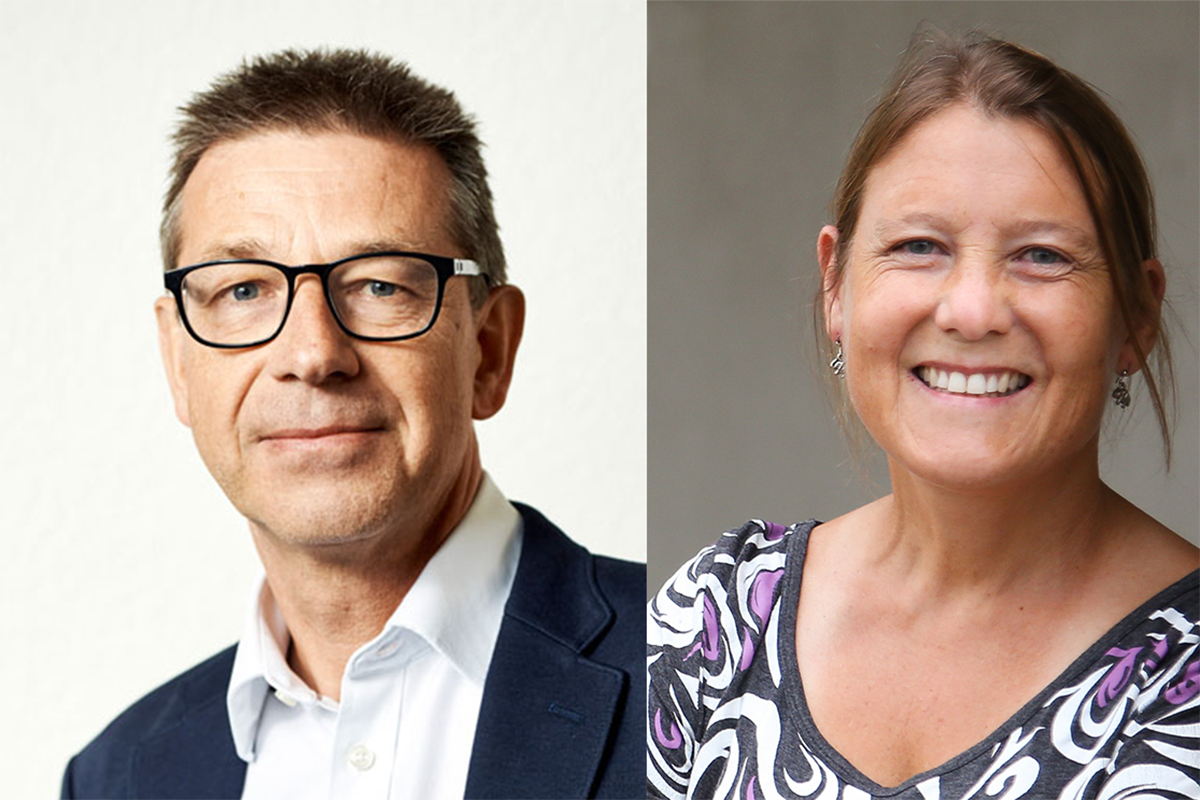 Around 35 million people around the world are living with the HIV virus, a large proportion of whom are in southern Africa. What was considered a death sentence at the beginning of the HIV pandemic has now become a chronic infection when given proper medical care and administration of highly effective antiretroviral drugs (combination antiretroviral therapy, or ART for short). In Switzerland, the life expectancy of people with HIV has become almost equal to that of the general population. What's more – ART effectively eliminates the risk of further transmission of the virus, and the drugs can also be used preventatively, as so-called pre-exposure prophylaxis (PrEP). In the short term, PrEP provides high level protection against HIV infection. None of this would have been possible without many years of close cooperation in international research. Unfortunately, a large proportion of those affected in southern Africa do not even know they are infected or do not have access to effective medication. HIV thus remains the focus of international medical research and is an ongoing global health crisis.
Fruitful collaboration between Bern and Cape Town
The University of Bern's Institute of Social and Preventive Medicine (ISPM) has been making important contributions to this research since 2007. Funded for over 15 years by the US National Institutes of Health (NIH) and the Swiss National Science Foundation (SNSF), the team led by Prof. Matthias Egger in Bern and Prof. Mary-Ann Davies at the University of Cape Town has been researching how people of all ages with the HIV can live a long and healthy life. In this context, research into so-called comorbidities such as cardiovascular diseases, cancer, tuberculosis, or hepatitis also plays an increasingly important role, as these place a much greater burden on people with HIV. The University of Bern and the University of Cape Town are assigned to the severely affected southern Africa as part of the international research consortium, "International Epidemiology Databases to Evaluate AIDS" (IeDEA).
In concrete terms, this means a lot of work for the more than 40 epidemiologists, statisticians, study coordinators, data managers and physicians in Bern and Cape Town. It involves collecting and evaluating data from regular HIV treatment of an enormous amount of people with HIV, in collaboration with more than 100 clinics and health facilities in six southern African countries. This helps answer questions about how effective the drugs are, what resistances emerge, and how best to reach patients in order to ensure that they receive the treatment they need throughout their lives.
The online magazine of the University of Bern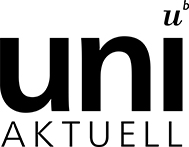 Subscribe to the uniAKTUELL newsletter
The University of Bern conducts cutting-edge research on topics that concern us as a society and shape our future. In uniAKTUELL we show selected examples and introduce you to the people behind them – gripping, multimedia and free of charge.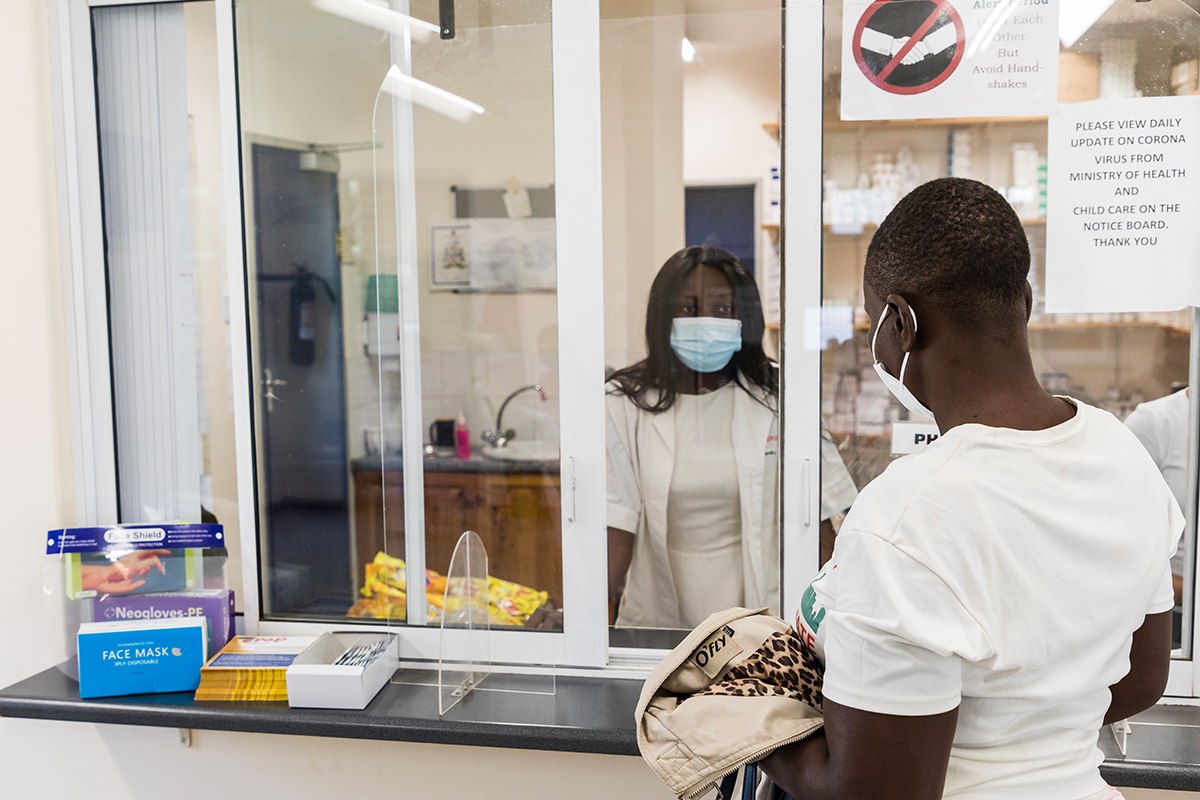 Focus on those who are more vulnerable with HIV
When data is collected over a longer period, as in the IeDEA research program, important trends can be identified, and can help guide actions taken in health policy. The large data sets of the global IeDEA collaboration also allow mathematical models to be built at the country level. The findings from Bern's research are of great interest to international public health partners such as the World Health Organization (WHO) and UNAIDS.
In recent years, very specific questions have been addressed in more and more studies that have been carried out. These focus, for example, on vulnerable groups such as children and adolescents living with HIV, or on the growing problem of chronic diseases such as cancer. Early antiretroviral therapy is important for preventing cancer in adults with HIV. The same is true for infants infected with HIV perinatally: the earlier the therapy is started, the better the prognosis. However, a HIV infection continues to be associated with a high mortality rate in this age group.
Over the past two years, the one-of-a-kind IeDEA network has been uniquely poised to study effects of the COVID pandemic on HIV-infected individuals. Among other things, a study in health facilities in the Western Cape near Cape Town showed that COVID-19 mortality is significantly higher among people with HIV or tuberculosis.
Support and further training in the network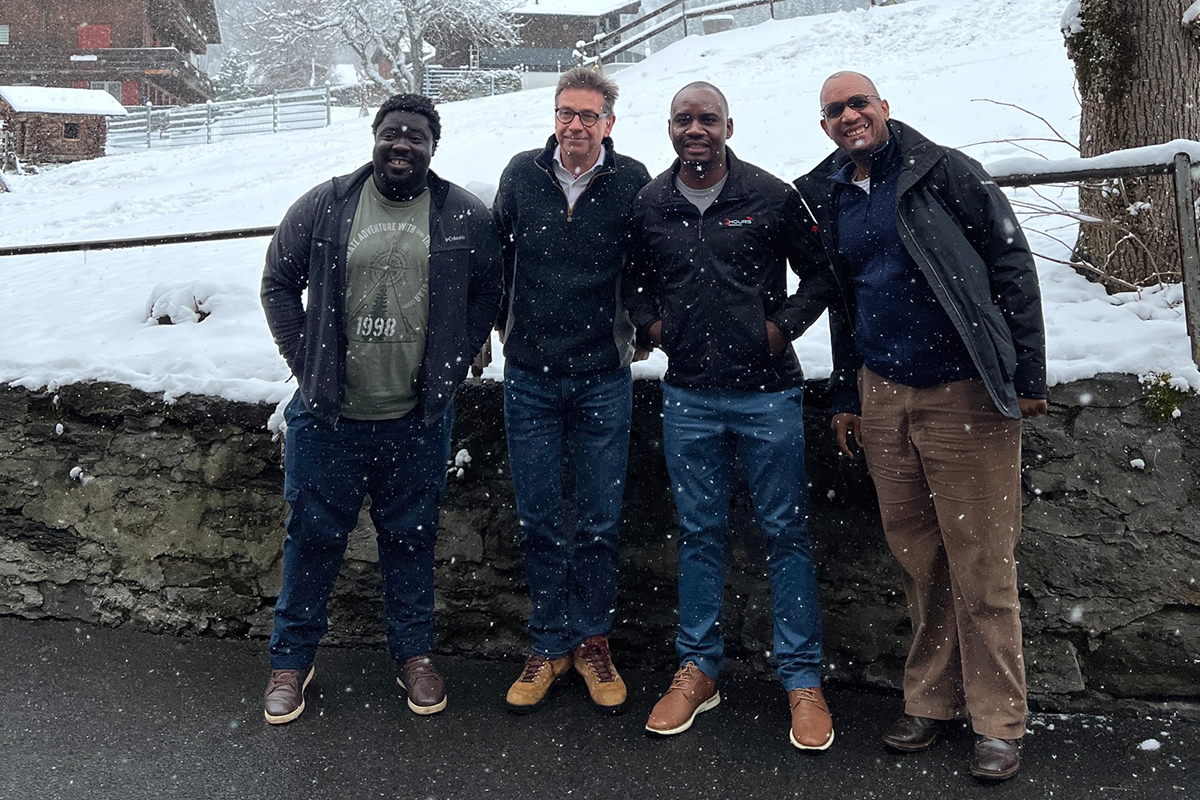 Another focus of the work is the promotion of scientific research and further education within the IeDEA network. In addition to the Bernese team's presentations at international conferences in the USA or Africa, courses in Switzerland are a driver of scientific training. Three African colleagues from a special IeDEA NIH mentoring program came to the Wengen Winter School this year, finally in-person again after two years, for a one-week course in the latest scientific methods.
By funding IeDEA for another five years (2021-2026), and recently awarding a highly competitive R01 research grant to the team, the NIH has recognized the importance of this cutting-edge international research and IeDEA's constantly developing research program.
About IeDEA
IeDEA is an international research consortium established in 2006 by the U.S. National Institutes of Health to provide valuable resources for globally diverse HIV data. The International epidemiology Databases to Evaluate AIDS (IeDEA) collects observational data from more than 2.2 million people living with or at risk for HIV. The data are provided by clinical centers and research groups in 44 countries. IeDEA data are divided into seven geographic regions and are coordinated by centers serving Asia-Pacific, the Caribbean, Central and South America, Central, East, South and West Africa, and North America.
The ISPM: 50 years of health prevention in Bern
For 50 years, research has been conducted at the Institute of Social and Preventive Medicine (ISPM) of the University of Bern to promote public health. Currently, for example, the spatial distribution of cancer risk among children in Switzerland or the contribution of man-made climate change to heat-related deaths are being studied. In addition, the Lindenhof Endowed Chair of Community Health aims to promote health in cities with the involvement of the population - this in collaboration with the WHO. Interdisciplinary research focuses on social and behavioral health, clinical epidemiology and biostatistics, and international and environmental health. In addition, the ISPM offers training and continuing education.
A brochure has been published to mark the 50th anniversary.