Psychology
Why digital relationships are quickly reaching their limits
Whereas it used to be necessary to meet your loved ones at the agreed time in a particular place, today social contacts can be easily maintained online. But friendships hardly succeed without being anchored in real life.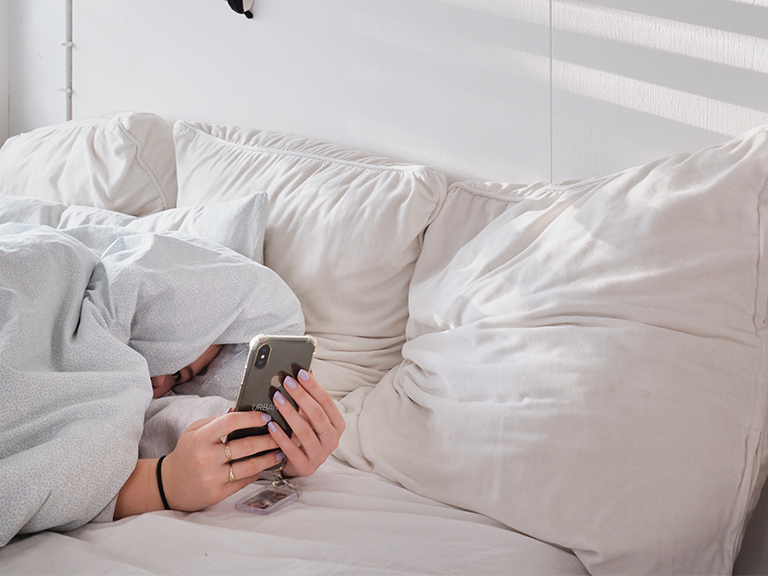 When was the last time you turned up at an appointment without first checking the details in a text message? It is just as normal to keep in constant contact with friends or loved ones who are in another city, perhaps even in another country. Friendships and romantic relationships have long been practiced not only in the physical world, but also in the digital world.
The possibilities for this have multiplied in recent years and are constantly changing: "In addition to traditional telephone calls, all types of interaction are available via the Internet; you can look at and exchange text messages and images, upload or stream videos and music, and comment on and rate other people's contributions," says Professor Stefanie Schmidt, who researches, among other things, the use of media by children and young people at the Institute of Psychology. In particular, anonymity and flexibility are appreciated online, as is the possibility to join groups of people with the same interests and attitudes.
Online relationships with strangers are exceptions
The options of remaining anonymous and communicating with previously unknown people are cultural innovations. Data from a study by postdoctoral researcher Christina Heemskerk suggests that they are also being used. In a survey of around 400 students in grades six to nine, almost half said they had contact with strangers online. Fifteen percent even said they had met people they had met on the Internet in person. "This is quite remarkable," says Heemskerk, who also conducts research at the Institute of Psychology.
It is unclear whether the indicated contacts are merely of a fleeting nature or last longer. Nor does the study reveal whether the physical online acquaintances are peers or adults. And Stefanie Schmidt states: "The vast majority of substantial digital interactions take place between people who already know each other in real life."
One reason for this is that digital communication becomes more difficult as the conversational partners become less familiar: "Online conversations are much more minimalist than real communication – you have to shorten things and only receive fragmentary information," explains the professor. "You can also quickly be misunderstood, particularly when the facial expressions and gestures of the interlocutors are not visible." If you're already familiar with someone in real life, fewer explanations are needed in the digital space: "For example, if I understand the humor of the other person in advance, I have to do less interpretation work and can communicate more freely," says Schmidt.
Christina Heemskerk's survey shows that there are also differences in the content of the conversation: Young people increasingly stated that they prefer real contacts when they are worried about something. So when it comes to more serious matters, the physically real shoulder is preferable for crying on than the one offered in the online world. The purely digital development of interpersonal relationships therefore faces fundamental communication hurdles.
Technological developments could remedy this. Ultimately, video chats, live streams and appointments make it possible to recreate real conversation situations in a more realistic way in virtual reality. And we no longer only meet strangers in dusty chat rooms, but face to face: Services such as Omegle enable random video calls with people from all over the world. We see new faces and hear new voices every day on social media.
Immediate encounters remain central
However: "Even if social relationships emerge in the digital space, analog meetings are usually required to continue and deepen them over the course of time," says the psychology professor. The reason for this is the human need to obtain as complete a picture as possible of a person with whom one engages socially: "It takes, for example, the immediate facial expression or the opportunity to hug the other person in order to gather impressions and deepen the relationship."
"Online conversations are much more minimalist than real communication – you have to shorten things and only get fragmentary information"
Digital media, however, only offer a limited breeding ground for the emergence of new relationships. According to Schmidt, the study results show that people who struggle with interpersonal relationships in real life are often more likely to have problems online. This contradicts the widespread notion that people who lack real friendships can fully compensate for them online.
Digital space as a test field for insecure people
However, people with comparatively low social skills benefit from the digital space in a different way. This could serve as a test field for the acquisition of interpersonal skills. "Shy young people in particular often have trouble revealing themselves and being authentic," explains Schmidt. "They can use the anonymity of the Internet as an opportunity to reveal something, gain more self-confidence and then have more confidence in themselves in real life." The non-binding nature of online communication makes it possible to practice social interactions and implement the soft skills learned in the real world.
Digital media is also a great asset for people who belong to a minority and are less able to participate in social and civic life. They will be able to make themselves heard online, network with like-minded people or other minorities, and build communities that are also effective in real life.
Finally, thanks to digital media, people who are tied up at home due to a physical disability or because of their age can take part in social events even if they are unable to attend in person. Nowadays, they are able to come into direct contact with their loved ones even over long distances. Real relationships are then not compensated by online relationships, but rather shifted to the digital sphere.
Those who are not online quickly feel excluded
But the digitization of social interactions has its downside: Digital illiterates – i.e. people who are technically or intellectually unable to use digital media or do not want to do so because of data protection concerns – are in danger of losing touch.
"There are studies that show the trend of real interactions decreasing on average, but online interaction increasing," explains Stefanie Schmidt. It is not clear whether there is a causal link between these trends. "But if some of the real communication were to be shifted to the online area, it could lead to people becoming out of touch, feeling increasingly excluded and losing social contacts."
Older people in particular, for whom digital media would actually offer a chance to maintain their relationships, are often digital illiterates. And young people in particular are under a lot of pressure to actively use all the popular media. If they don't, they are left out when social activities are planned online, vacation pictures are posted, or memes are shared in group chats. "For younger people, it is the norm and you are expected to be connected," says Stefanie Schmidt. Christina Heemskerk's data also confirms this: Between the sixth and ninth grades, the number of young people who say they regularly meet with friends online increases rapidly.
As a result, it is clear to researchers that digital media literacy must be promoted at an early stage in order to prevent social exclusion and the various dangers of media use. For future generations who grow up as digital natives, it will be a matter of course that love and friendship will always have a digital component.
New magazine uniFOKUS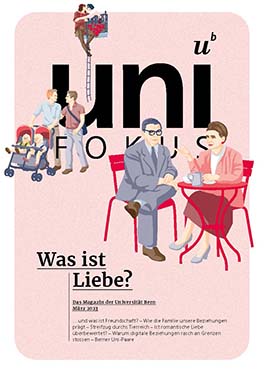 Subscribe free of charge now!
This article first appeared in uniFOKUS, the new University of Bern print magazine. Four times a year, uniFOKUS shows what academia and science are capable of. Thematically, each issue focuses on one specialist area from different points of view and thus aims to bring together as much expertise and as many research results from scientists and other academics at the University of Bern as possible.
The online magazine of the University of Bern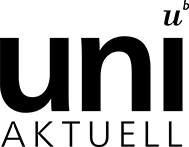 Subscribe to the uniAKTUELL newsletter
The University of Bern conducts cutting-edge research on topics that concern us as a society and shape our future. In uniAKTUELL we show selected examples and introduce you to the people behind them – gripping, multimedia and free of charge.