Essay
Fiction shows us how to love
As literary science is well aware, reality imitates fiction at least as often as the other way round. In love, too, people wanting to express their feelings use the conventional imagery of movies and novels surprisingly often. But do they also have formulas for queer relationships?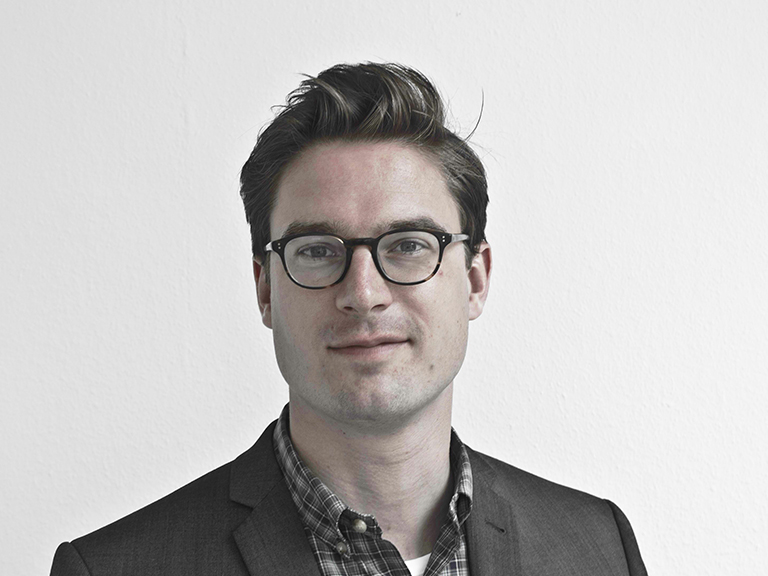 About the person
Nicolas Detering
is Professor of Modern German Literature and Comparative Studies. His research focuses on literature from the sixteenth to the eighteenth century. He leads an SNSF project on modern appropriations of spiritual genres such as the legend of saints.
Last Advent it was that time of year again – one particular love story could be seen on several channels and streaming services: Love Actually (2003), a star-studded British episode movie, which for some time now has been seen as the modern Christmas classic par excellence. Many scenes have become almost iconic and have provoked dozens of reenactments: As you can see on YouTube, real weddings are recreated on the fictional role model, with guests surprising the wedding couple with an improvised performance of All you need is love or young men confessing their love to their partner with the help of descriptive boards, which they gradually "leaf off" – just like in the film.
Over the centuries, fiction has developed culture-specific semantics of love that is hard to resist. We may perceive our love relationships as highly intimate, our feelings of love as subjective and unique. But sociologist Niklas Luhmann postulated as early as 1982 that "love" is better understood as a medium than as a feeling. As a media code of intimate communication, it is subject to historical change and must always be learned and practiced anew. Literature has helped over the centuries, providing certain patterns that readers then imitated.
Especially the gallant novels of around 1700 were refreshingly honest in this respect. Following their French role model, they developed a "galante conduite," a behavioral ideal that encompassed conversation, dance and letters, and dictated how to express love in a rhetorical way. But this also aroused suspicion. Soon there were demands to articulate the sincerity of feelings in a language that was as unrhetorical as possible. Thus, during the period of sensitivity – about the middle of the eighteenth century – natural signs were preferred over conventional ones: tears, an embrace, fainting, a kiss. Unlike in the erotic arts of seduction of the Baroque period, love was now understood as a desexualized affinity of the heart based on inner empathy. This brought love closer to friendship.
Connected in passionate friendship
To this day, the cult of sensitive friendship can be irritating. The correspondence of the poet Johann Wilhelm Ludwig Gleim from Halberstadt is particularly impressive. "What should I say to you, dearest friend?" Johann Jacobi wrote to him in 1767, "This language of love, of gratitude, says more than any other, and it is the least desecrated. […] I would have to sing so tenderly, so strongly and with fire if I were to express all my feelings. Every thought of you, my dearest friend, is love, the most intense love." Now there is no evidence that Jacobi or Gleim were "gay" in our modern sense. The love letters they exchanged, however, demonstrate the overlapping of the codes of love and friendship in the eighteenth century: Anyone who wanted to be a good friend proved this with exuberance, oaths of loyalty – and kissing.
At the same time, the case points to an old problem: At a time when homosexuality was tabooed and criminalized, the cultural semantics of love were always heteronormative. What possibilities were there at all to articulate same-sex or otherwise queer desire? Literary studies have been thinking about this for some time. As queer literature has shown, many historical texts turn out to be quite subversive. This applies, for example, to the pre-modern legends of saints, which tell of how ancient martyrs refused heteronormative marriage in order to remain united in homosocial circles in mutual tenderness and veneration, to be haunted by erotic fantasies, or to scourge themselves to the point of ecstasy. It is therefore no surprise that Saint Sebastian later became an icon of the homosexual movement.
Codes for same-sex love
And homosocial love, as opposed to transgressive desire? The medievalist Andreas Kraß has argued that the history of male friendship may be a secret parallel to the history of heterosexual marriage. By portraying friendship as a covenant of fidelity (until death) and kinship of soul, literature has imagined same-sex relationships that function in a way analogous to marriage. Such transitions between friendship and love are still being tested by contemporary Hollywood. The Christmas movie Single all the way (2021) is enjoying astonishing success on Netflix. It transfers the clichés of the genre to two homosexual friends who discover their love for each other at a family party. As schematic as the plot and the characters seem, this romantic Christmas comedy is one of the first to open up the cinematic code of the medium "love" to same-sex couples.
New magazine uniFOKUS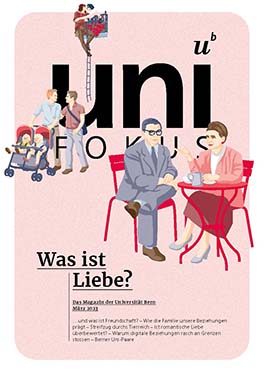 Subscribe free of charge now!
This article first appeared in uniFOKUS, the new University of Bern print magazine. Four times a year, uniFOKUS shows what academia and science are capable of. Thematically, each issue focuses on one specialist area from different points of view and thus aims to bring together as much expertise and as many research results from scientists and other academics at the University of Bern as possible.
The online magazine of the University of Bern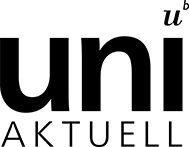 Subscribe to the uniAKTUELL newsletter
The University of Bern conducts cutting-edge research on topics that concern us as a society and shape our future. In uniAKTUELL we show selected examples and introduce you to the people behind them – gripping, multimedia and free of charge.