Marketing
These are the tricks that motivate us to buy at the supermarket
Claude Messner researches how we can be persuaded to buy healthier and more sustainable food. On a tour of a supermarket, the psychologist explains how marketing influences our consumer behavior.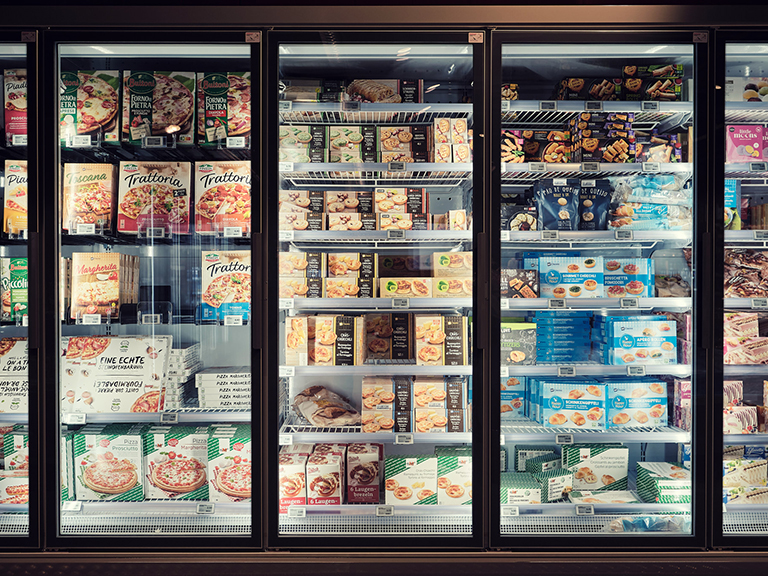 The smell of fresh bread – that's the first thing we notice when we approach the entrance area of the Migros supermarket in the Westside shopping mall in Bern. The bakery, where employees bake bread, is located to the left of the vegetable and fruit department. But first, customers are greeted by the lavishly staged "marketplace": Market stalls with fresh produce arranged according to color and variety are generously distributed throughout the space. Above the stands, you see posters with short, bold slogans such as: "The blue taste miracle" and a close-up of ripe plums on a tree.
Spacious premises with high ceilings
"This is one of many factors that make for a pleasant atmosphere," says Claude Messner: "A lot of information is only perceived subconsciously. It is also irrelevant whether the slogans make a lot of sense; they have to be appealing." This afternoon, we will accompany the professor on his tour of the well-attended premises of the branch. Messner teaches and conducts research at the Institute of Marketing and Management in the Consumer Behavior office. The qualified psychologist knows what makes us tick and what kind of marketing appeals to us.
To ensure that we stay in the store for as long as possible, it is divided into generous spaces. Narrow, dark aisles would make people want to leave, says Messner. To prevent this, the company prefers to invest in a large rental space, which it then does not make use of to the full. There is still a lot of space – even upwards. Spatial losses of this kind are accepted – the main thing is that we feel comfortable shopping. Because we are able to keep our distance from other clients, we not only have the feeling of being able to breathe, but can also maintain a form of privacy.
Today's consumer halls have great role models, says Messner: "The importance of using fragrance, light and acoustics has already been demonstrated by churches with frankincense and high ceilings."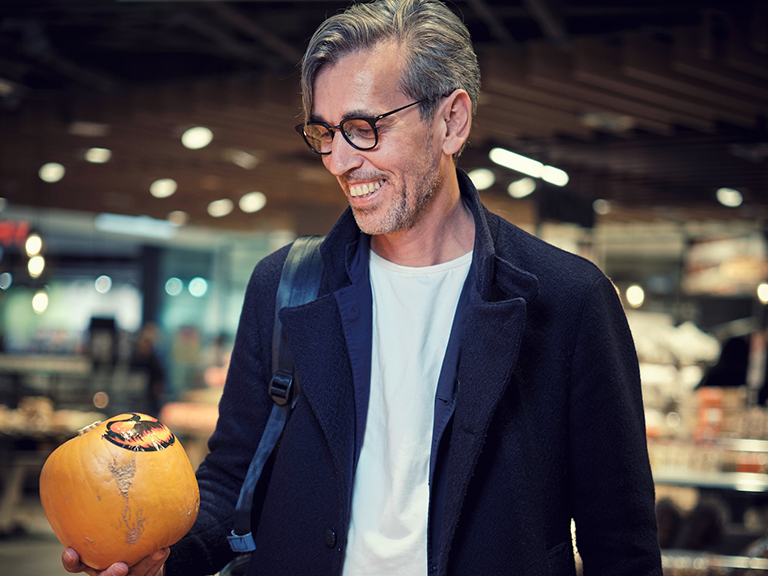 Messner draws our attention to the fact that the cooling systems are entirely made of see-through panes, so that we have an optimum view of the goods. Consumers are willing to accept that the doors are not actually completely airtight for this effect. Meat, on the other hand, is stocked on shelves that are lit in a slightly reddish light. This makes the meat look fresh and "smoky". Often identical products are spread over several racks so that the selection appears even bigger than it actually is. Experience has shown that customers focus on the assortment at the beginning and end of a rack and products situated at eye level. The product manufacturer has to pay a particularly high margin for being at the top of a rack, i.e. in the direction of the aisle. Budget products, on the other hand, can be found on the lowest shelves.
"We are anything but rational beings"
"We are always looking for evidence for and not against a product," Messner emphasizes: "If a particular drink is advertised as being particularly thirst-quenching, we test it for this characteristic. And often we will be convinced of it. We don't care whether the drink is expensive or sold in a tin." He is convinced that we are not rationally controlled beings. Otherwise, our behavior could be influenced by reason, and effective advertising would be the advertising that simply says: "Eat it because it's healthy and sustainable." But that's not how we work, the expert explains: "Successful marketing has to make an argumentative detour through incentives." This can be illustrated by the example of "kooky": Coffee from cardboard cups for on the go usually has a papery aftertaste. This is why "kooky" has developed a reusable system with tasteless plastic cups that can later be returned to one of the numerous drop-off boxes. Once returned, the reusable coffee cups are hygienically cleaned. Unlike having to carry a dirty reusable cup around at home, the option of returning it also keeps paper and laptop clean in your bag. The fact that the provider wants to be sustainable is usually of secondary importance to customers: "First and foremost, the process has to be practical and convenient, and above all, the coffee has to taste good."
How we establish new habits
We stop by the shelf of energy drinks in large quantities, where Messner tells us that some people have become accustomed to buying Red Bull instead of water. "It is not new to psychology that we cultivate habits in order to function."
It starts in the morning: Most of us have ritualized procedures to help us get into the day. If we take a new resolution or try a new product, the first step is to overcome barriers. This is easier to achieve when a new phase of life is already on the horizon. This may include moving from the parent's home to a shared flat, taking up a new job or giving birth to a child. If I also feel that my new behavior is confirmed in my social environment, my familiar structures may change. Observing positive consequences for others also has a strengthening effect – which is one of the reasons why influencers are in such demand today. Above all, they have to appear authentic in order to be successful. On social networks, people whose behavior encourages imitation are particularly well paid.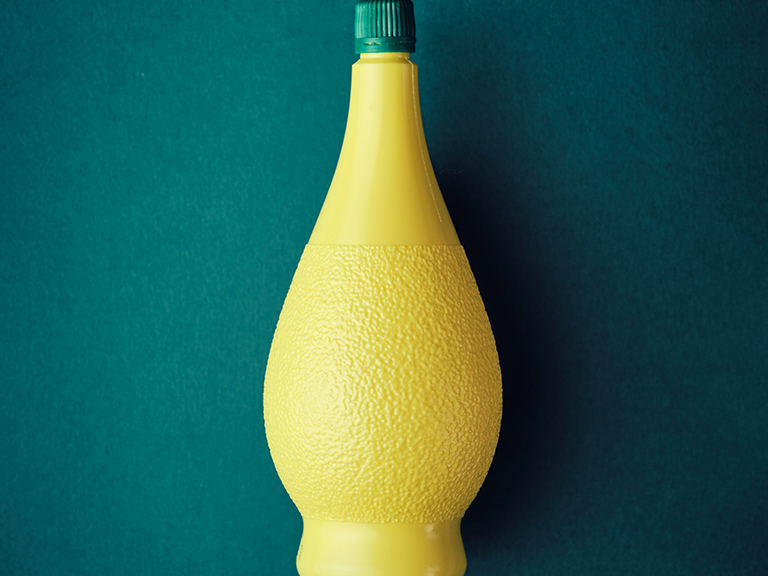 Multisensory marketing works
Messner researches how consumers can be won over by a sustainable product. To do so, the target group must first be analyzed. Are they young people, for example, who travel a lot and want to show their brand awareness publicly? If so, an appropriately specified marketing strategy needs to be developed. Messner's research is practical. Among other things, he investigated which images in Selecta vending machines encourage people to buy healthy products (these are pictures with nature or sports motifs). In addition to his research, he engages with organizations, companies and product manufacturers to contribute his insights and create marketing ideas so that our consumer behavior is more in line with the UN Sustainable Development Goals.
The aim is to guide customers through the store in such a way that they have to go past the entire assortment. Because it is also supposed to be possible to make fast purchases – for example, a single sandwich – there is always a shortcut to the checkout. At the very end of our tour, Messner looks at a well-known yellow container with lemon concentrate in fruit form and an imitated surface structure and reveals the strategy behind it: "This is multisensory marketing. We see a lemon, and when we touch it, it feels like we have a real one."
About the person
Claude Messner teaches and conducts research as a qualified psychologist at the Institute of Marketing and Management in the Consumer Behavior office. In his basic research, the Professor of Marketing looks for general principles that influence consumer behavior. In his practical projects, he takes human differences into account. He knows that social marketing has to address people differently depending on their social background, eating habits and age. This is why he adapts measures to the respective target group.
New magazine uniFOKUS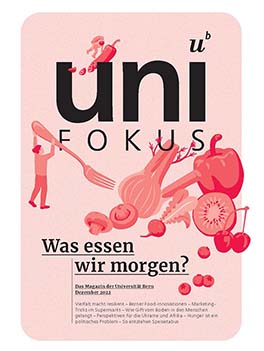 Subscribe free of charge now!
This article first appeared in uniFOKUS, the new University of Bern print magazine. Four times a year, uniFOKUS shows what academia and science are capable of. Thematically, each issue focuses on one specialist area from different points of view and thus aims to bring together as much expertise and as many research results from scientists and other academics at the University of Bern as possible.
The online magazine of the University of Bern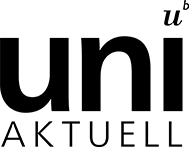 Subscribe to the uniAKTUELL newsletter
The University of Bern conducts cutting-edge research on topics that concern us as a society and shape our future. In uniAKTUELL we show selected examples and introduce you to the people behind them – gripping, multimedia and free of charge.