"Technology? - Absolutely!"
In emergency medicine, all members of the treatment team are crucial to the health and survival of patients. Training routines ensure that the decisive moves are made correctly – and virtual reality is a great tool for this. Tanja Birrenbach explains how she plans and researches VR trainings for emergency teams.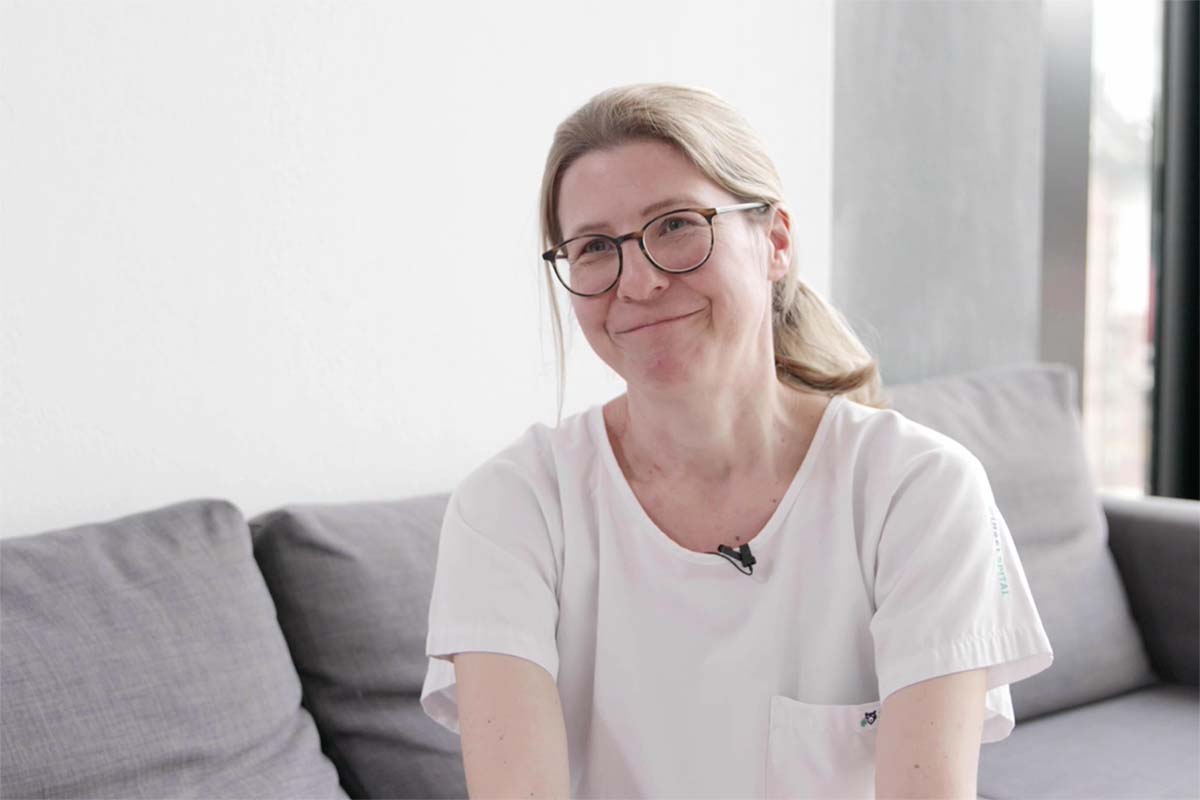 Ms. Birrenbach, what is crucial in the training of emergency situations?
Emergency medicine means making quick decisions with little data in a high-risk situation. In addition, we always work as a team and the teams change constantly. Accordingly, I sometimes have insufficient knowledge of the strengths and weaknesses of the team I'm working with. These are difficult conditions. All the more important is the training. With technologies such as virtual reality (VR), I can simplify this training. Besides, it is becoming possible to make VR scenarios more user-centric with artificial intelligence. The simulation can provide immediate feedback and adapt to the level of the user so that everyone achieves the highest possible learning success.
Can you also train teams with virtual reality?
Yes, what I just said also applies to team-level matching for training with multiple participants. VR can realistically simulate scenarios such as those in an emergency ward. This means that even rare, complex emergency scenarios can be learned and sustainably trained in a safe virtual environment. In a large European project, MED1stMR, which aims to better prepare medical first responders on site after large-scale emergencies through mixed reality training, we are primarily researching the question of how teamwork can be improved.
We have also just received a grant from the University of Bern and BeLEARN for our project INTEAM to create an interprofessional team training for emergency situations in VR. BeLEARN is a research and training platform for digital skills and tools founded by the University of Bern, the PH Bern and the BFH among others.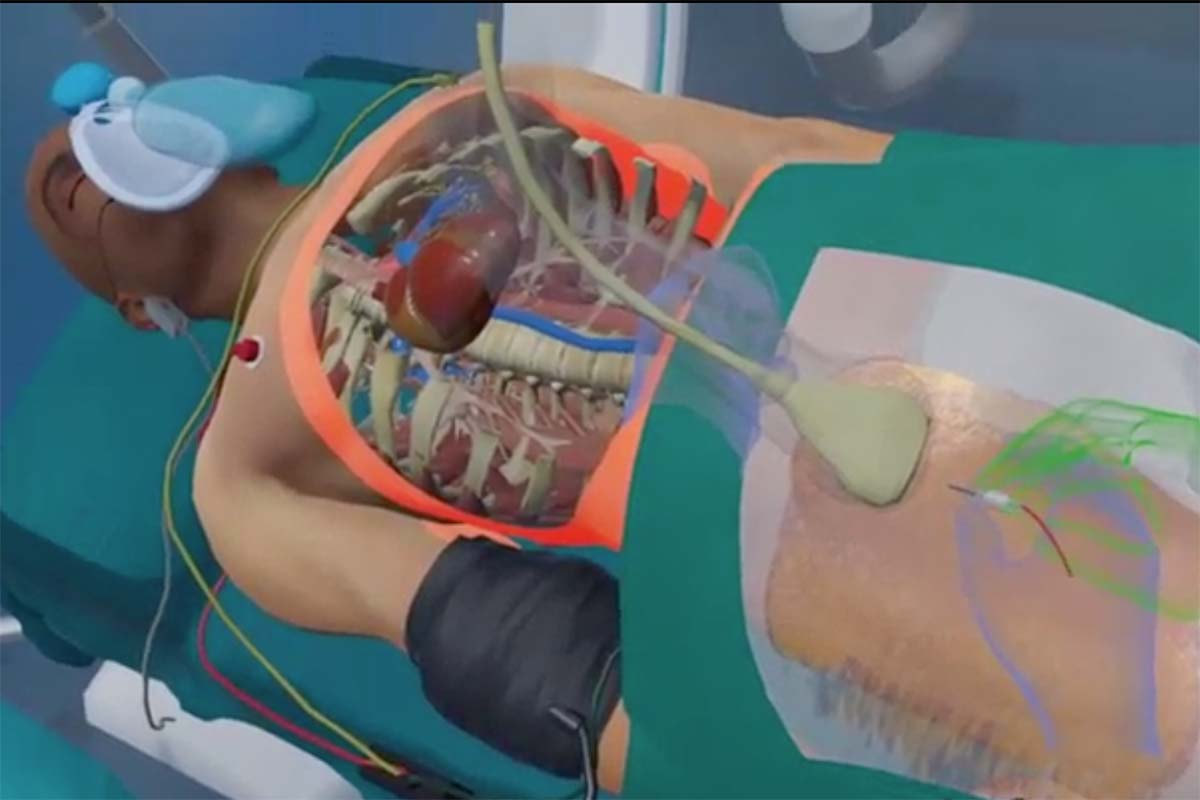 How else can digital technologies help in an emergency?
One example is diagnostic error. When someone comes to the emergency ward, they receive a diagnosis that we can make at that time with the available information. The discharge diagnosis after a week's stay in hospital is sometimes different. With Prof. Wolf Hautz from the Diagnostic Quality Lab, we are investigating how we can improve our diagnostic quality, for example by paying attention to frequently overlooked secondary diagnoses, rather than fixating on an initial intuition. There are AI applications for diagnostic decision support available, for example to help radiological image interpretation.
On the other hand, for the Covid 19 pandemic, the University of Bern's Emergency Telemedicine together with clinical partners from the Inselspital Adult and Pediatric Emergency Centers, has developed two tools to provide decision support at home: CoronaBambini, so parents know if children can go to daycare or school or need a Corona test, and an app for adults, Corona-Check, which provides information on whether a swab test is required. We are currently evaluating these two systems with research projects supported by the Swiss National Science Foundation and the Federal Office of Public Health (FOPH). Although they can theoretically create more objectivity, it is still unclear how they actually work in practice.
What has been the utility of these technologies so far during the pandemic?
We had very little protective equipment at the beginning of the pandemic, and because of the standoff measures, we didn't have the opportunity to train hands-on with staff on how to deal with the specific challenges of the pandemic. But we wanted to improve training, and for that virtual reality was ideal. Because with it, you can practice alone without an instructor, it's time and location-independent, and it's scalable to any degree. Thus, we developed a simulation for COVID-19 diagnostics, correct hand hygiene and handling of personal protective equipment, which is available to everyone free of charge.
What feedback do you receive from employees on the use of VR?
The reactions are very positive. The use of innovative new technologies is particularly popular with students, but people who have otherwise had little or no contact with VR are also easily convinced by it. Since we founded the Virtual Reality Inselspital Simulation Lab VISL in 2020, VR has been an integral part of our education and training. In addition to this infrastructure at Inselspital, more and more people now also have VR headsets at home and can use the trainings that we develop together with technology companies remotely.
But we are also conducting research on the use of VR in medicine, asking in which situations it makes sense to implement, or how it can be made even more effective. In addition, we can easily generate large amounts of data in VR exercises that would otherwise have to be collected laboriously (for example, automated recording of certain sequence points, position data, eye tracking, but also physiological parameters of the participants). From this research of the Virtual Reality working group, which I lead, VISL emerged.
At the end of March, you'll be co-chairing the Emergency Telemedicine Congress for the third time. What are the hot topics this year?
2022 is all about "networking." In the first part on "Virtual networks: human interactions with a difference", we have local and international speakers who will tell us about team training for disasters in mixed reality and about the use of humanoid robots in patient contact. We will also explore the question of ethics and myths surrounding the use of artificial intelligence in medicine. In the second part, "Views across the Swiss border", we look at telemedicine worldwide, including the Canadian perspective and the networked hospital of the future. Furthermore, I am very excited about our additional topic use of VR in acute medicine.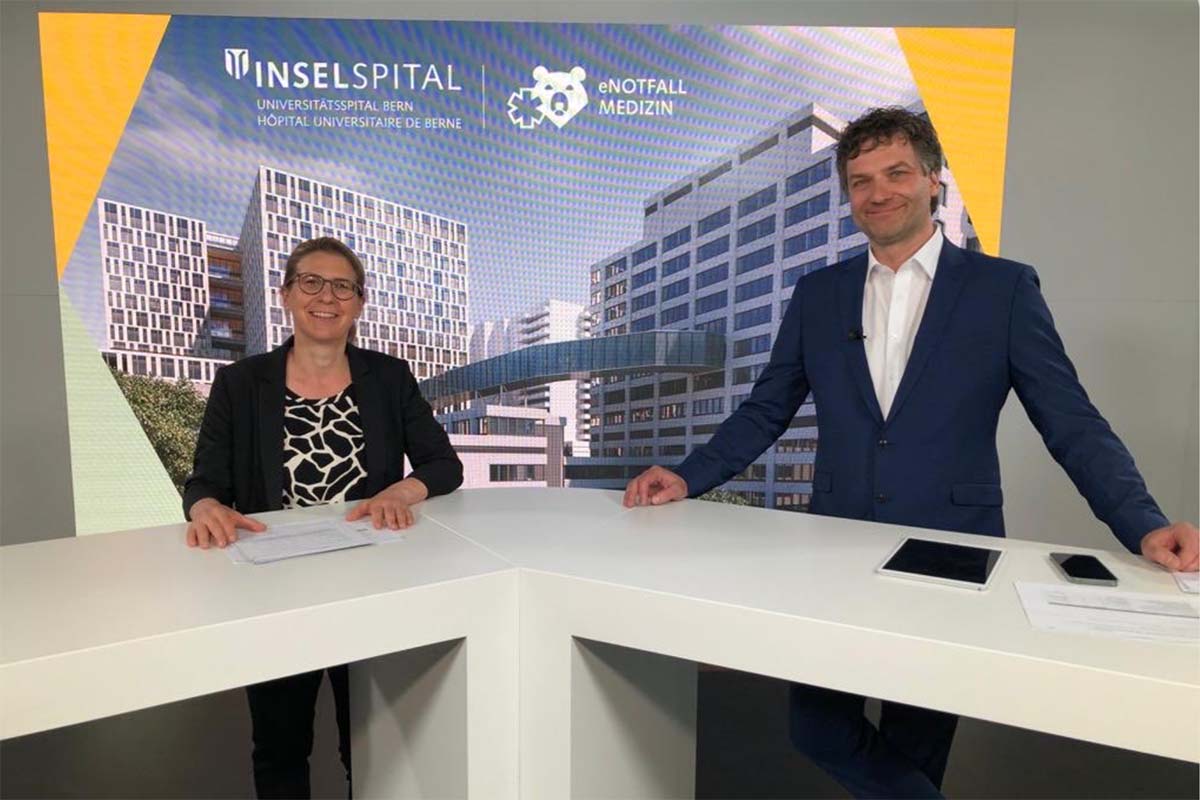 You are an emergency physician, a training coordinator, and a researcher. Doesn't that occasionally get a bit much?
You' re right, my job definitely doesn't get boring! Thanks to my employers, the Department of Emergency Medicine at Inselspital and the University of Bern, I can organize my time very flexibly. The combination of both makes a lot of sense: Only if I know from my own experience what problems are encountered in emergency situations and understand the needs of our trainees, can I authentically design and explore innovative and effective new training methods.
3rd Swiss Virtual Emergency Telemedicine and Digital Health Congress
The third Swiss Emergency Telemedicine Congress will be held virtually on March 30, 2022. Participation is free of charge. Presentations are recorded and can continue to be viewed after the congress.
Virtual Reality Insel Simulation Lab (VISL)
VISL was founded in 2020 jointly by the University of Bern and Inselspital at the Department of Emergency Medicine. It is dedicated to the use of virtual reality, mixed reality, and augmented reality in the field of medical education, training and continuing education. In addition to the practical development of VR simulation scenarios with the help of partner companies, VISL also focuses on researching VR in the field of medical teaching and on its transfer into medical practice.
About Tanja Birrenbach
Tanja Birrenbach, M.D., MME is a senior physician at the Department of Emergency Medicine, Inselspital, Bern University Hospital. As part of a postgraduate program, she was awarded a master's in medical education (MME) from the Universities of Bern and Illinois at Chicago. She has a long history of commitment to education and training, including clinical guidelines, ultrasound training, and simulation-based training. She leads the Virtual Reality Simulation group at the Division of Digital Emergency Medicine of the Inselspital and the University of Bern Emergency Telemedicine.
About the author
Dr. Monika Kugemann is communications officer at the Center for Artificial Intelligence in Medicine CAIM and the ARTORG Center for Biomedical Engineering Research at the University of Bern.