Pathology
Bernese Innovation for the Pathology of the Future
Alessandro Lugli and Miryam Blassnigg from the Institute of Pathology at the University of Bern have developed a medical cockpit, called the Pathojet, which is the first of its kind in the world. In an interview, they explain the advantages the device offers for their field and their patients.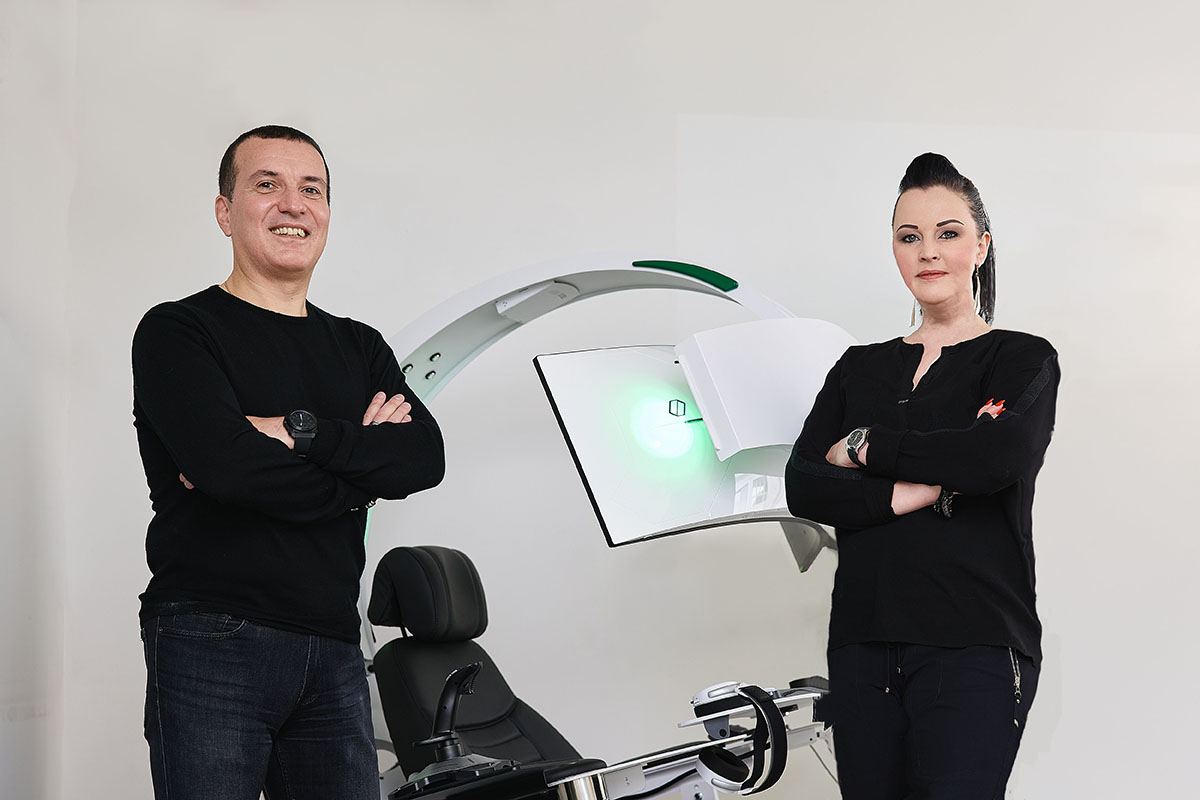 What is the Pathojet?
Alessandro Lugli: It is a modern tool consisting of a digital microscope, an ergonomic chair, and a control system, all set on a structure of carbon steel. This provides pathologists with a medical cockpit that allows them to work more ergonomically, with greater concentration and with many more technical options than before.
Why does pathology need this new tool?
Alessandro Lugli: IIn pathology, we deal with the development and diagnosis of diseases. It is tissue medicine. Among other things, we analyze biopsies and specimens from operations, i.e. tissue samples, which enable colleagues in the hospital to provide optimal patient care.
In our work, we are at the microscope 95% of the time. We have to stay very focused, because the ongoing treatment of patients depends on our analysis. This is exhausting, and poor ergonomics significantly contributes to the fatigue. After years of work at the microscope, pathologists often have ergonomic problems and have to go to physical therapy, which becomes very costly. Improving the occupational health of our employees is one reason why we invented the Pathojet. But just as important is the cultural change our field is undergoing.
What cultural change you mean?
Alessandro Lugli: In pathology, we are dealing with digitization, with automation, but also with molecular biology - all of this is influencing us more and more. One can either see this as a dreadful sign of the inevitable, threatening our work and ripping away tools we are familiar with, or as an opportunity. I declared early on, this will create a cultural shift, and we need to be prepared for it. We have a choice, either we allow ourselves and how we work in the future to be dictated from the outside, or we take an active role in shaping this change. We have chosen to have a say in what the pathology of the future will look like. This is the philosophy behind the Pathojet.
Miryam Blassnigg: Instead of simply being overrun by digitization and replacing microscopes with computers, keyboards and mice, and letting IT and the industry dictate everything, we are renewing pathology from within and designing a digital workplace that meets our needs. In addition, there is the issue of space and cost. Instead of a large-scale workstation with several computers, monitors and other devices, the Pathojet brings together a multitude of features in a small and ergonomic space - and is even more cost-effective.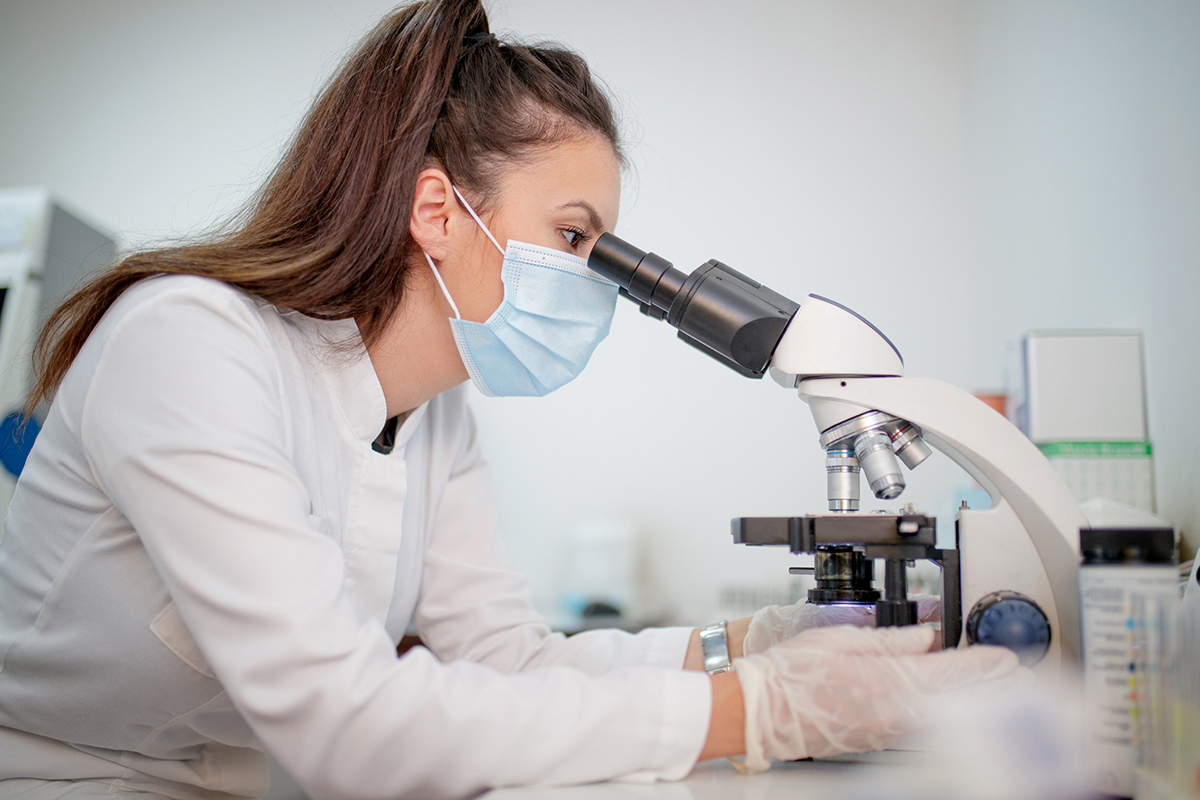 How will the new tool change the work of pathologists?
Alessandro Lugli: AApart from better ergonomics and concentration, the Pathojet will especially serve as a great advantage in the area of digitization. With this tool, there is space for several windows to be open on one large monitor. This allows a much better overview and focus. For example, we can analyze tissue samples digitally side by side, write a report on them, and, in particularly difficult cases, call in a colleague from abroad via video call to look at a tissue sample together and obtain their assessment. In particular, our patients benefit enormously from the latter, as they can quickly and competently obtain a second opinion, which is important for the definitive diagnosis.
I am convinced that the device will be very well received. Within the institute, chief physicians are enthusiastic and already have a thousand ideas for its use, which is a very good sign. Even those who were skeptical at first are now completely convinced. This shows us that the Pathojet is proving itself worthy.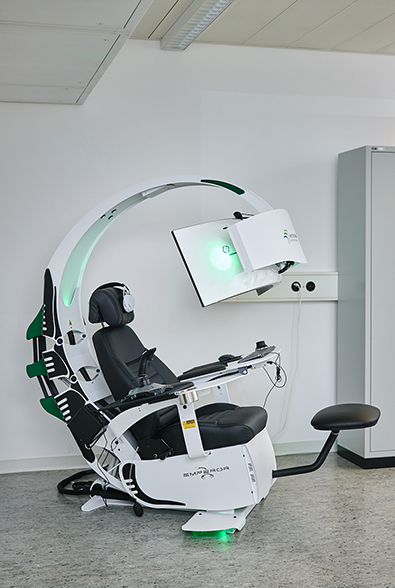 The structure of the device is somewhat reminiscent of an alien. How did it get its shape?
Miryam Blassnigg: It might also remind you of a spine or a scorpion as it's something movable, and it comes from gaming. I was looking for chairs that people sit in for long periods of time, and then I came across gaming chairs and flight simulators. Finally, I found this device from a Canadian technology company that really appealed to me because of its look and what it could do. We then tested the device and found that it would fit our needs and is also perfect in terms of ergonomics.
How did the technology company respond to your request?
Miryam Blassnigg: They were very motivated and swung quickly into action to develop a prototype with us.
How did you come up with the name "Pathojet"?
Alessandro Lugli: I was inspired by flying and had the idea of pathologists who, like reconnaissance pilots, "fly" over tissue samples from a bird's-eye view to search for where the danger is - that is, they look for cancer cells or disease-causing cells. Then, they increase magnification in the microscope, or in other words, go down low. That's why I thought: pathology plus flying make a Pathojet.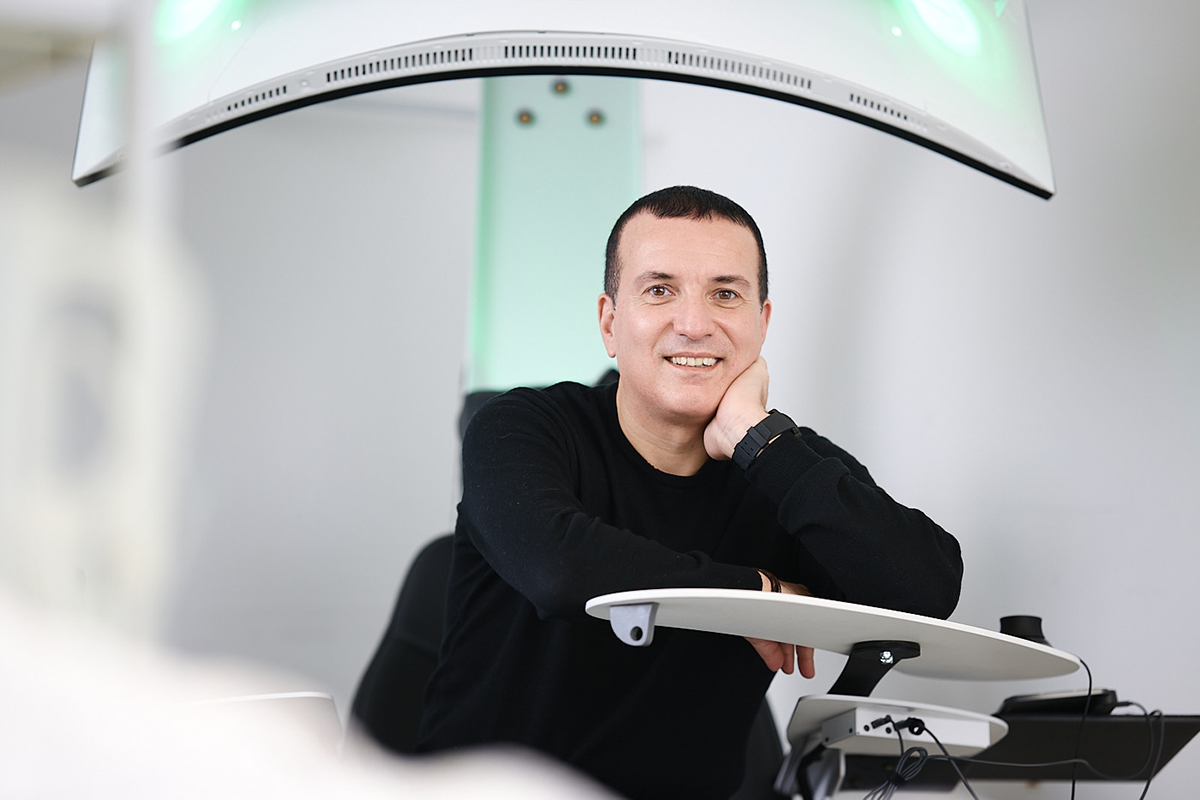 How were you supported during the development?
Alessandro Lugli: The beginning was not easy. I had the idea seven or eight years ago for a device that would make us ready for the pathology of the future. The problem was that usually the industry comes to us at university institutes when something is needed. This time it was the other way around: we had the idea, and I was looking for someone to implement it, but no one believed in it! I had to wait until 2020 until someone from the industry agreed to implement it with us.
Miryam Blassnigg: The university technology transfer organization Unitectra gave us a lot of support and made sure that everything was university-compliant, especially regarding trademark registration. We were also met with a lot of enthusiasm and support within the university.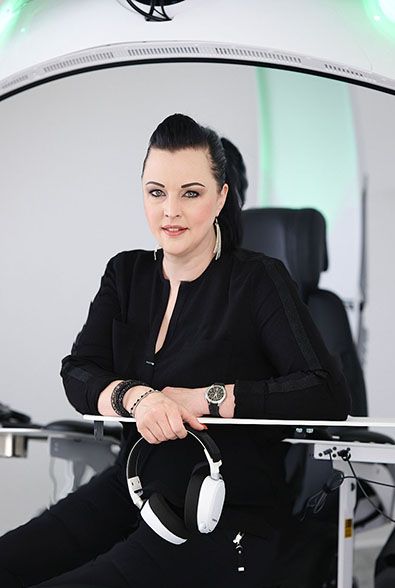 What will you two invent next?
Alessandro Lugli:We have to be honest; less is more. As already mentioned, we are now at the beginning of a cultural shift. As managers, we must support and accompany our employees in this process. This is very important. Every cultural change brings with it uncertainty and fears. Now I am investing my energy in my employees, because we will use the Pathojet to integrate not only digitization into our everyday work, but also artificial intelligence, which can be used, for example, to quantify the proliferation rate of tumors.
In addition, there are already many more possibilities for the Pathojet. For example, it is very attractive for students, and pathology is a visual subject. So, a lecture hall could be equipped with a Pathojet, the lecturer could share what is on the monitor with the class, she could display tissue samples in many ways, and demonstrate 1:1 workflow with them instead of clicking through images in a static way. With this device, we show our students how pathology does not stand still, it continues to develop.
Miryam Blassnigg: It will also be interesting to see what develops when pathologists around the world come to us for information or to test the Pathojet. Interested parties from other medical fields could also produce similar devices in collaboration with the manufacturer. Then, in this way, we can exchange our experience.
Unique worldwide
The Pathojet was developed, on the one hand, to replace the traditional very fatiguing, hours-long work at the microscope and, on the other hand, to meet the requirements of the pathology of the future. Each device can be uniquely assembled by the manufacturer and, depending on the design, can cost less than what has previously been the main tool, the dual head microscope. The innovation is registered as a trademark of the University of Bern. In the field of pathology, this device is the first of its kind in the world. For further information: alessandro.lugli@pathology.unibe.ch / miryam.blassnigg@pathology.unibe.ch
About Alessandro Lugli and Miryam Blassnigg
Alessandro Lugli

Since 2011, Dr. Alessandro Lugli M.D. has been Professor of Tumor Pathology at the Institute and since 2021 Chief Physician for Gastrointestinal Pathology at the Institute of Pathology at the University of Bern. Contact

Miryam Blassnigg

Miryam Blassnigg is Assistant to the Director at the Institute of Pathology at the University of Bern and project leader for the development of the Pathojet. Contact
About the author
Nathalie Matter is an editor at Media Relations and is responsible for Health & Medicine topics at the Communications & Marketing Department of the University Bern.
The online magazine of the University of Bern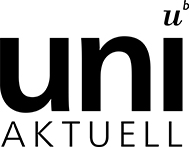 Subscribe to the uniAKTUELL newsletter
The University of Bern conducts cutting-edge research on topics that concern us as a society and shape our future. In uniAKTUELL we show selected examples and introduce you to the people behind them – gripping, multimedia and free of charge.