One of 30 under 30: Jessica Lampe
"30 Under 30" – The famous Forbes Magazine list features 30 pioneers under the age of 30 from Germany, Austria and Switzerland every year. In 2018 there are no less than two young scientists from the University of Bern. For Jessica Lampe, appearing on the list is confirmation of her research's social relevance.
You're one of the Forbes Magazine's "30 Under 30" – congratulations! How did you become aware of the call for nominations?
The research project is part of the University of Bern's Interfaculty Research Cooperation (IRC) on religious conflicts and coping strategies. The University of Bern had written to our coordinator that she should encourage the PhDs and postdocs in the project to apply for the "30 under 30" research category. When we received this e-mail, we realized that I'm the only one in the office under 30 – among the postdocs in the IRC in general, too. So I filled out the application and to my surprise I received the message a few weeks later that I had ended up on the list for the D-A-CH region!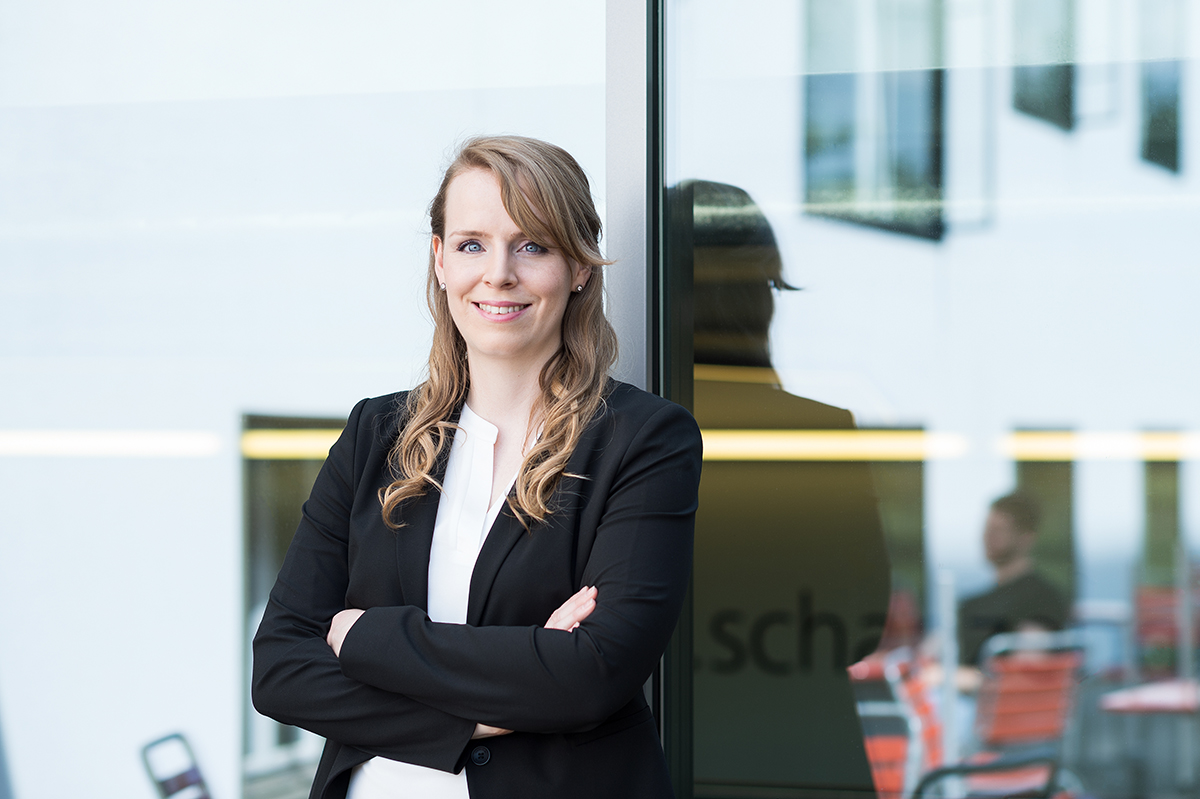 You're a postdoctoral researcher in psychology of religion at the Institute of Practical Theology. Can you briefly explain what your research project in the Interfaculty Research Cooperation is about?
My project involves psychology of religion and clinical psychology. I investigate which internal religious and spiritual struggles individual people are dealing with and how they cope with them. My empirical research particularly focusses on refugees. With the IRC we aim to understand the different dimensions of religious conflicts and coping strategies. We hope that this will lead to improved ways of handling different opinions and religious viewpoints to be able to live together in more harmony.
You were invited to a networking event with interview and photo shoot in Vienna by Forbes where you also met the other people on the "30 Under 30" list. What was your impression of the event?
I've never met so many interesting people in one day before! Many of them are involved in cryptocurrencies, there were lots of start-ups and topics like cyber security, fake news detection, early Alzheimer detection and professional big wave surfing! One quote that one of the "30 Under 30" passed on to the community afterwards was: "Each friend represents a world in us, a world possibly not born until they arrive, and it is only by this meeting that a new world is born." We all got to know many new worlds that day and left with an incredible gratitude and inspiration that there is hope for the world and that we are living in incredibly exciting times.
Do you think you belong on the list?
I was positively surprised by how interested and positive all the other attendees reacted to my research project. It is a very exciting and socially relevant topic and definitely deserves a place on the list.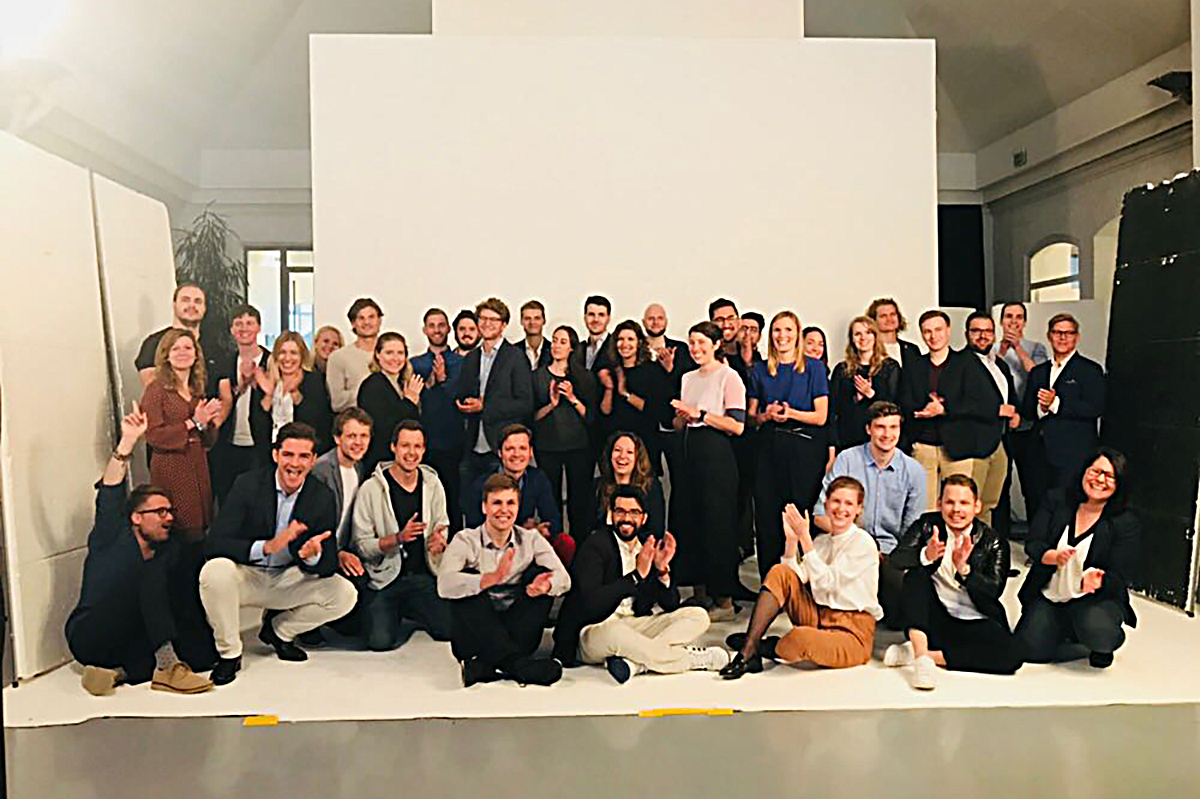 Before you ended up in psychology of religion, you completed a PhD in the Animal Welfare department at the University of Bern's Vetsuisse Faculty. Before that you completed a Bachelor's degree in psychology and a Master's degree in animal behaviour research. How did this career come about?
Whenever possible, I used to combine my research with animals. For example, during my Bachelor's studies I already published a study that for the first time showed cross-modal perception of humans in horses. I was also part of the University's equestrian team and worked as a "horse trail guide" in the Blue Ridge Mountains in Virginia. I volunteered with equine-facilitated therapy – and these experiences influenced me a great deal. The connection between humans and animals and the therapeutic aspect in particular has always fascinated me. My doctoral thesis had to do with positive emotions and emotional contagion – emotion research being the bridge to my new research project.
How have you already progressed so far in your academic career at the age of just 29?
It just happened. I finished one degree after the other quite quickly, completing the Master's degree in Edinburgh after just one year. As I graduated from high school in the USA, I only went to school for 12 instead of 13 years. I could take college courses and collect university credits already in the last few years at high school – I had been ready for university for a long time! During my junior year of my Bachelor's I completed an exchange year at Oxford University. The one-to-one tutorials there also offered me a unique context to grow.
Have you been actively supported?
I come from an academic family so my career so far has developed relatively naturally. Scientific development of course is hardly possible without challenge and support. I am fortunate to have people in my academic environment who see promoting and supporting young researchers not just as a genuine concern but also as a great passion.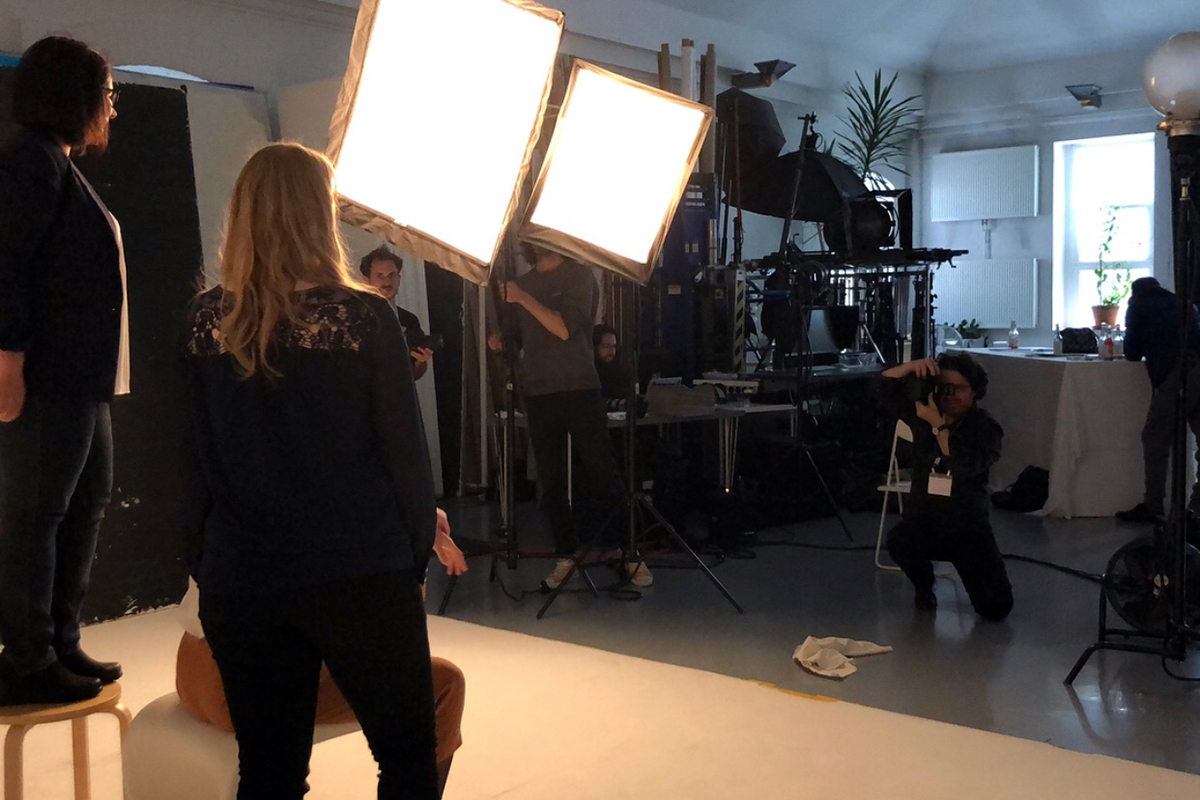 What's the greatest challenge for young people in science?
Postdoc positions have short contracts, making stability and security the biggest issue. It's difficult to make future plans as you have to be very flexible and remain mobile. The older you get and the more responsibility you have, the more difficult this becomes.
What could be done to make it easier for young women to get into science?
The Office for Gender Equality of the University of Bern offers helpful courses and there are specific mentoring programmes. More women are needed in leadership positions as inspiring role models. The statistics regarding women in leadership positions and professorships are shocking.
How do you reconcile your career and private life?
It's always a balancing act. It helps to be well organised and have a supportive partner, friends and family. Yoga, meditation and fresh air, ideally on horseback, help me keep my stress levels low and enable me to tackle my work with a fresh and more balanced mind again. A yogic wisdom that has resonated with me is that you treat others as you treat yourself. To make a positive impact on the world you also have to take care of yourself in order to be able to give something back to the world.
Where do you see yourself in ten years' time?
I am open to what life has to offer and what opportunities arise. What is important to me is that I am doing good in the world with the time that is given me here.
ABOUT THE PERSON
Dr. Jessica Lampe (*1989) has been a postdoctoral researcher at the Institute of Practical Theology in the Division of Spiritual Care, Psychology of Religion and Religious Education under Prof. Dr. Isabelle Noth since February 2018. She is working on her habilitation research, investigating "Religious Coping Styles among People Dealing with Internal Religious and Spiritual Struggles", a subproject in the "Religious Conflicts and Coping Strategies" Interfaculty Research Cooperation (IRC), for which Prof. Dr. Hansjörg Znoj from the Institute of Psychology, Division of Clinical Psychology and Psychotherapy, also has co-responsibility. She studied psychology and applied animal behaviour and welfare research at James Madison University in Harrisonburg (Virginia, USA), Oxford University and the University of Edinburgh (UK). She completed her PhD under Prof. Dr. Hanno Würbel in the Animal Welfare department at the University of Bern's Vetsuisse Faculty from 2013 to 2017.
More about the "Religious Conflicts and Coping Strategies" IRC
Contact
Dr. Jessica Lampe
University of Bern
Institute of Practical Theology, Division of Spiritual Care, Psychology of Religion and Religious Education
Tel.:: +41 31 631 55 71
Email: jessica.lampe@theol.unibe.ch
Forbes "30 Under 30"
Forbes Magazine publishes lists of pioneers under the age of 30 in various categories every year under the name "30 Under 30". 30 people from Germany, Austria and Switzerland were nominated in the German-speaking edition in 2018. From the University of Bern Marietta Angeli from the World Trade Institute is also on the list alongside Jessica Lampe.
About the author
Ivo Schmucki works as an editor in Corporate Communication at the University of Bern.