"Every country must put the welfare of the whole Earth above all else"
Whether the environment, business and trade, migration, or institutional development: the international community faces immense challenges. Now, 15 years after it officially joined the UN, Switzerland, too, must re-examine its global role: Does it wish to act as a bridge builder for a better world? How does it help enable real solutions? At the 1st Swiss-UN Day on March 23, 2018, representatives from science, policy, international organizations, and civil society met at the University of Bern to discuss the way forward.
Held roughly 15 years after Switzerland officially joined the UN, the first "Swiss-UN Day" was organized jointly by the World Trade Institute (WTI) and the Centre for Development and Environment (CDE) – two centres of excellence of the University of Bern – together with the United Nations Association Switzerland (Gesellschaft Schweiz-UNO). Panellists included over 20 representatives from diplomacy, international organizations, science, and civil society.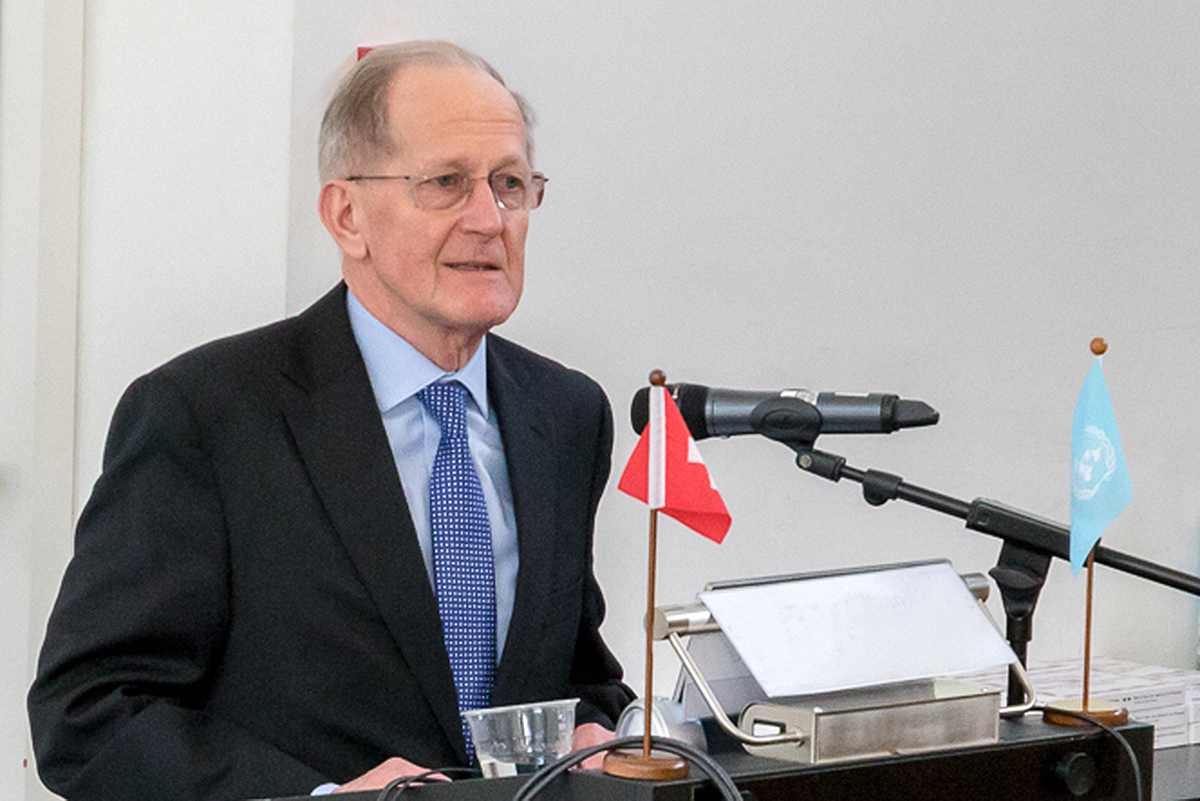 Joseph Deiss, former Federal Councillor and former President of the UN General Assembly, reminded the 230 audience members of the significance of Switzerland joining the UN. "Today's global problems can no longer be solved by individual states – however powerful they might be," he stated. He emphasized that the world needs new forms of global governance – not in terms of a global government, but in terms of consensus: "Every country – including Switzerland – must put the welfare of the whole Earth above all else."
Switzerland: a trailblazer in some areas, a novice in others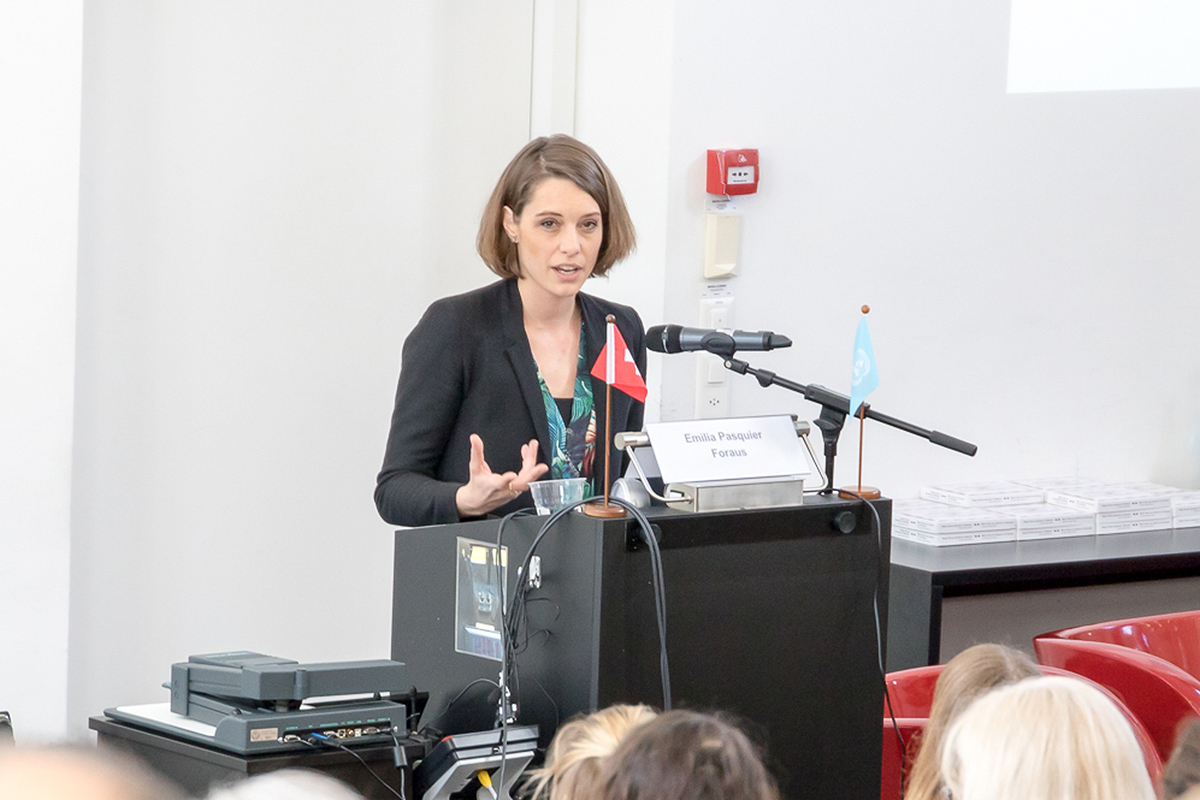 Emilia Pasquier, Managing Director of foraus, a Swiss think tank on foreign policy, used the example of gender equality to illustrate how Switzerland and the UN can learn and benefit from each other. While Switzerland leads in areas of participation and innovation, it still falls short in terms of gender equality and women's rights.
Global sustainable development faces hurdles
Four panel discussions highlighted the difficulty of balancing competing interests. Prof. Thomas Breu, Director of CDE, asked whether the UN is up to the challenge of harmonizing respect for planetary boundaries with goals of poverty reduction – that is, with economic growth. This difficult task is subject to several conflicts of interest. "While emerging economies view the 2030 Agenda as too strongly focused on environmental issues, representatives of Western countries – especially from civil society – criticize the environmental goals as not ambitious enough," offered Prof. Breu as an example.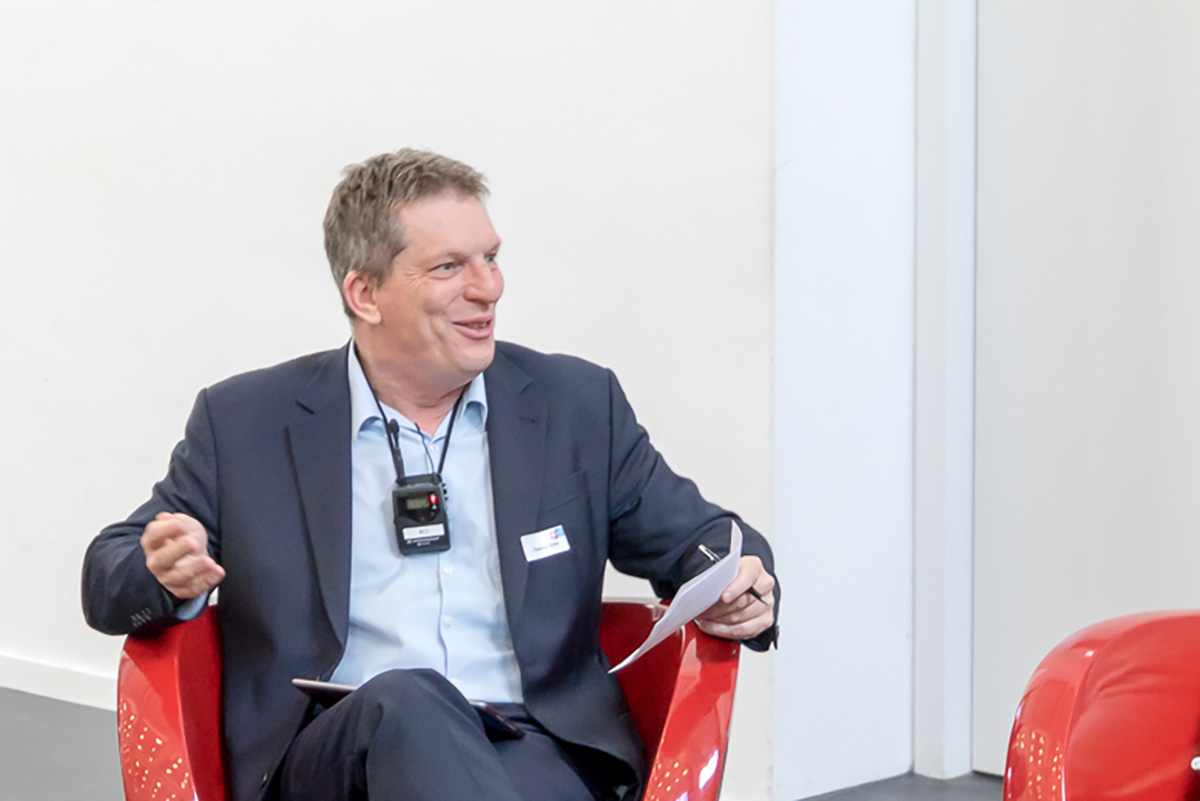 Swiss engagement based on self-interest
Despite its small size, Switzerland is well positioned to play an important role in relevant discussions. That was the view expressed by Franz Perrez, Switzerland's Ambassador for the Environment. For example, Switzerland recently made important contributions to the Paris climate agreement, including insisting that the global community not lower its ambitions regarding climate targets. According to Perrez, Switzerland's engagement on behalf of effective international climate policies is in the country's own fundamental interest – both environmentally and economically: "Our country is particularly affected by climate change. However, we cannot solve the related problems on our own."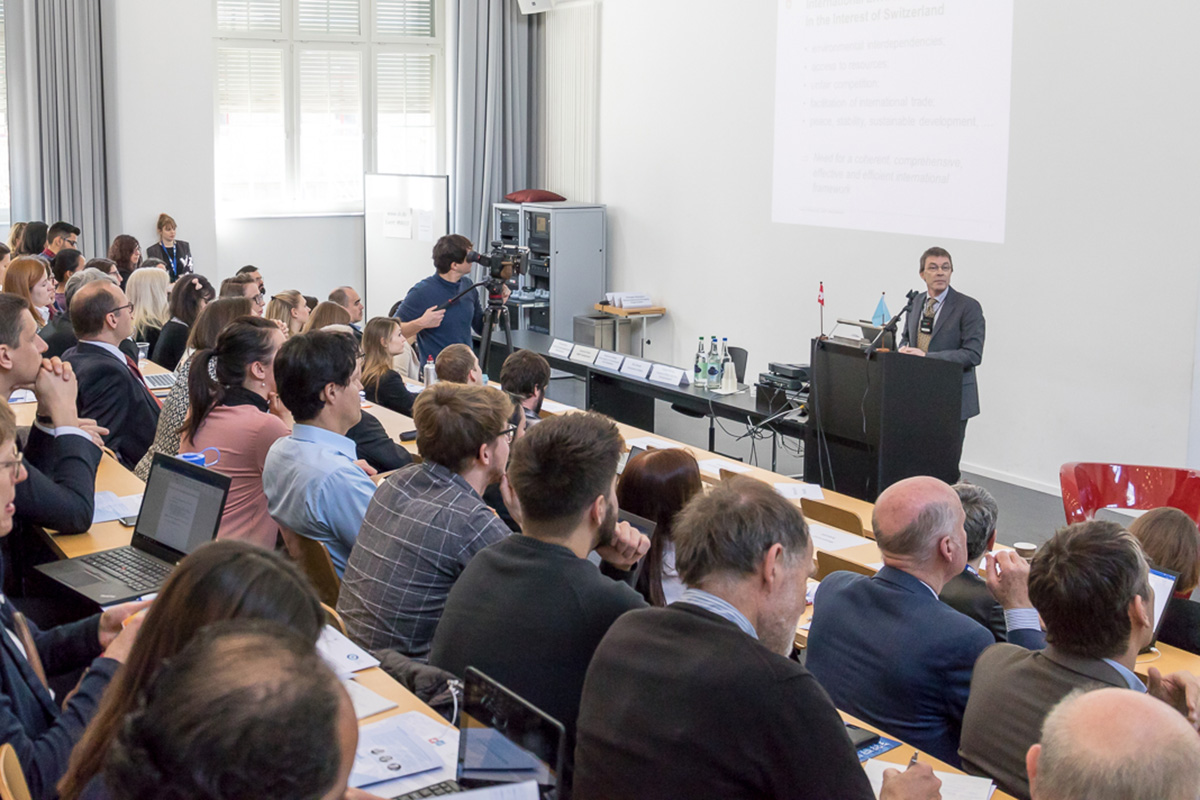 The topic of economic development was taken up by representatives of several international organizations. They emphasized the importance of creating win–win solutions to accommodate diverging interests. Monica Rubiolo, Head of Trade Promotion at the Swiss State Secretariat for Economic Affairs (SECO), presented the "Better Work" programme as an example of how economic and social aspects can be harmonized.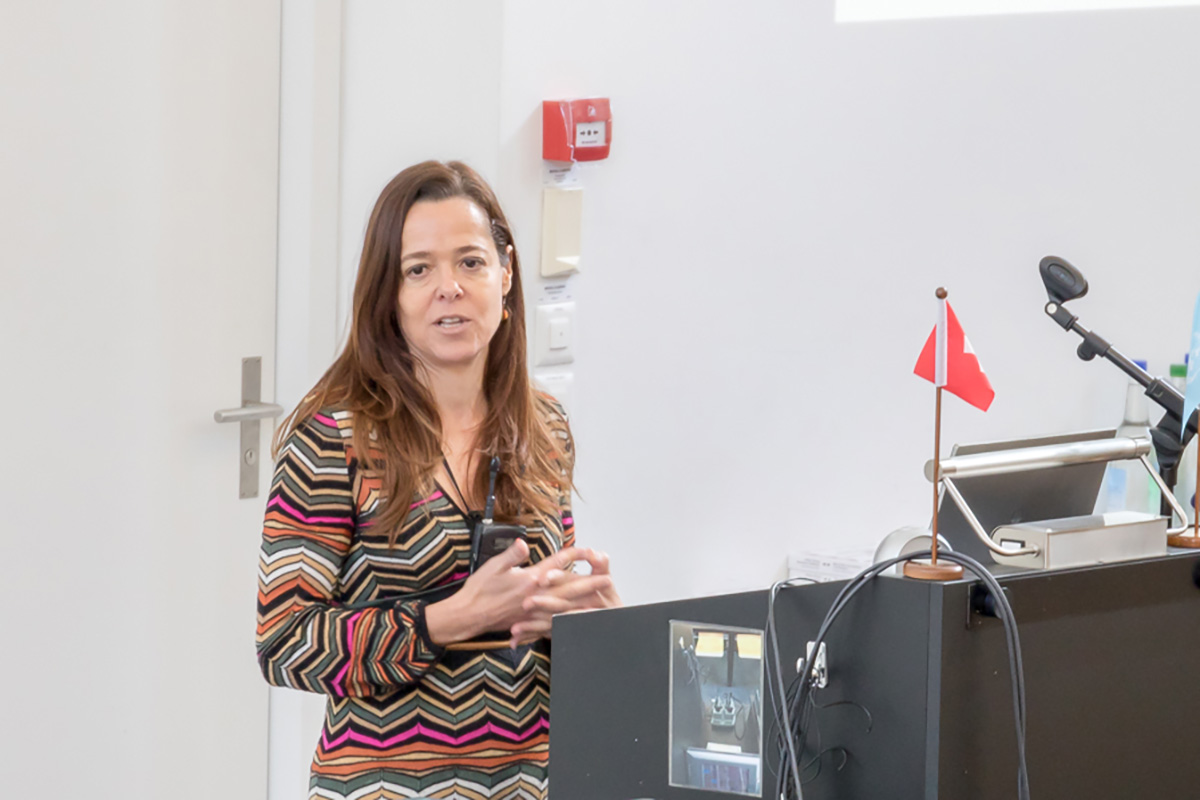 Comprehensive international negotiations on migration
Promising international approaches are being developed regarding migration, in particular two "global compacts" for migration and on refugees. Both are slated for adoption in 2018. They comprise a mix of guidelines, objectives, and commitments intended to improve international cooperation on migration and refugee policy. While global compacts are not legally binding, it is hoped that certain best practices of migration and refugee policy will eventually be adopted as legal, protective instruments, especially at the regional level. "The idea is to define a fundamental level of human rights protection everyone is entitled to – no matter what a migrant's legal status might be," summarized Pietro Mona, Switzerland's Ambassador for Development, Forced Displacement and Migration.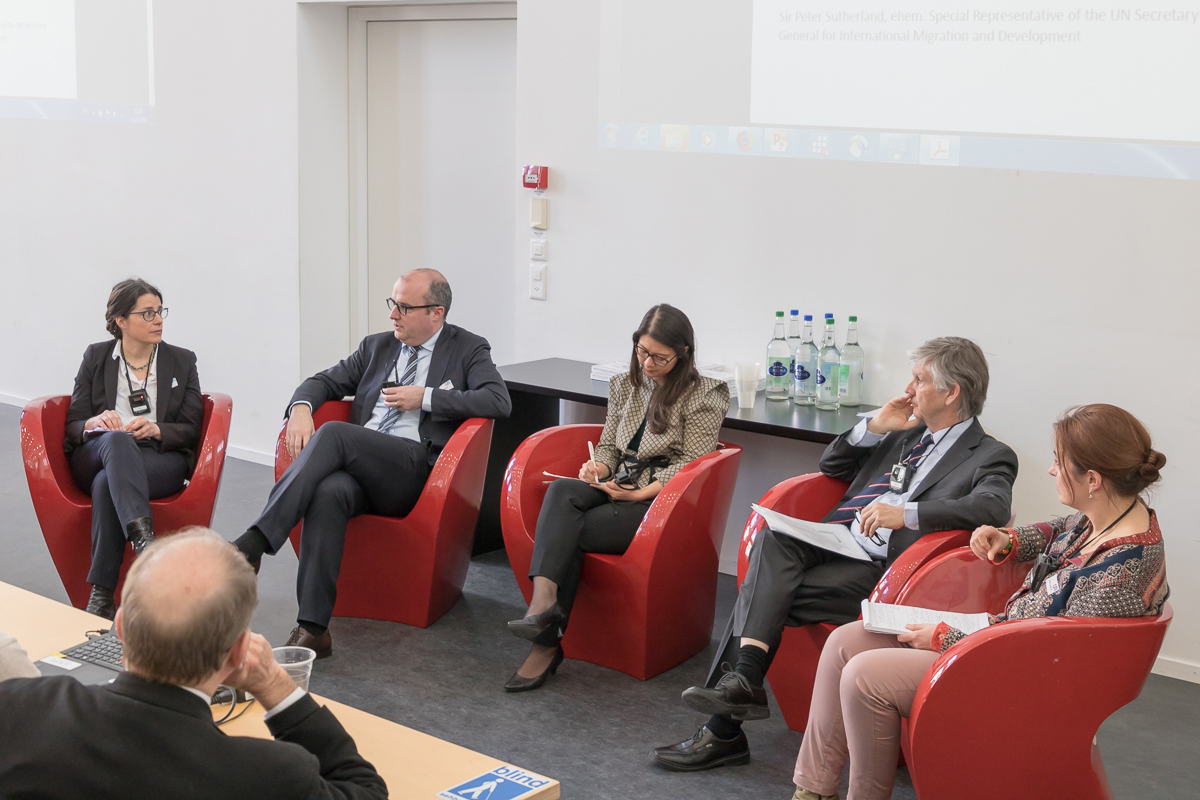 According to the expert panellists, the two global compacts offer a unique opportunity to comprehensively negotiate all aspects of "illegal" and "legal" migration at the international level. "This means real progress, even if it doesn't immediately produce a globally binding solution," commented Walter Kälin, Professor Emeritus for Constitutional and International Law at the University of Bern.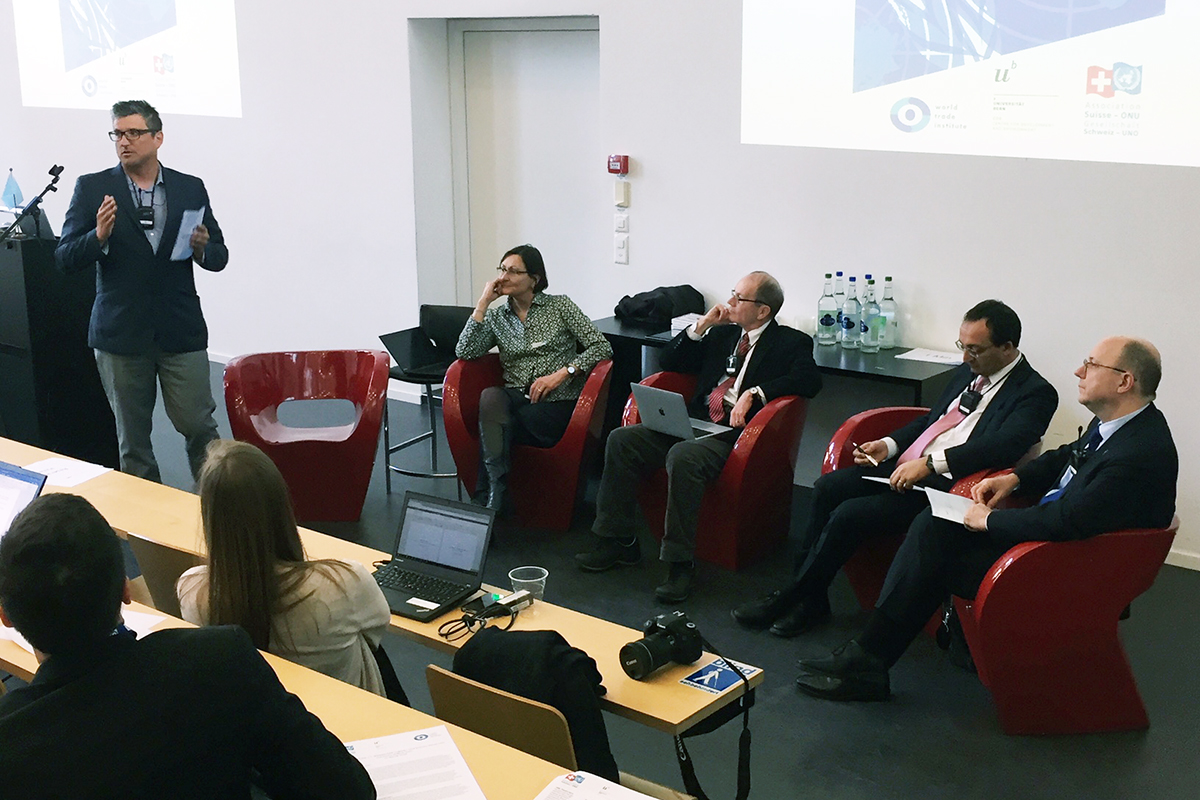 Switzerland is creative – and influential
The final discussion, led by Manfred Elsig, Professor of International Relations and Deputy Managing Director of WTI, returned to the topic of Switzerland's role in the UN. Salman Bal, Chief of Political Affairs and Partnerships at the United Nations Office in Geneva, stated: "Each country has a single seat at the UN. To be influential, a country must have creative ideas. And Switzerland has them." Thomas Gass, Vice-Director and Head of the South Cooperation Department of the Swiss Agency for Development and Cooperation (SDC) agreed, adding: "But there are many things we could improve on!"
CENTRE FOR DEVELOPMENT AND ENVIRONMENT (CDE)
CDE is Switzerland's centre of excellence for sustainable development. One of the University of Bern's strategic research centres, we are tasked with mainstreaming sustainability throughout the university's research and teaching. We conduct research and teaching on behalf of a more sustainable world. Our aim is to chart pathways to sustainable development and to initiate transformations in line with the UN's 2030 Agenda for Sustainable Development.
WORLD TRADE INSTITUTE (WTI)
The World Trade Institute (WTI) is a leading academic institution dedicated to teaching and research focused on international trade and investment regulation and economic globalisation and sustainability. As a centre of excellence at the University of Bern with an international, interdisciplinary focus, we explore the interconnections between the fields of law, economics and political science. The WTI combines graduate-level education, interdisciplinary research and specialised advisory services in a unique and dynamic institution.
GESELLSCHAFT SCHWEIZ-UNO
A dynamic national platform opened to anyone, the United Nations Association Switzerland strengthens the partnership between Switzerland and the United Nations through a better knowledge of the UN, of the Swiss action at the UN and of the International Geneva. It defends the values and principles of equality, peace, justice and respect for human rights as stated in the UN Charter. It also supports the goals of the UN, in particular the fight against poverty and sustainable development.
ABOUT THE AUTHOR
Gaby Allheilig is Head of Communications at the Centre of Development and Environment (CDE) of the University of Bern.