Decoding sleep
What happens while we sleep and what can we do if our sleep-wake rhythm is disrupted? Claudio Bassetti and Fred Mast, the coordinators of the new Interfaculty Research Cooperation (IRC) "Decoding Sleep", want to find out. "uniaktuell" spoke to the Professor of Neurology and the Professor of General Psychology.
Sleep has remained almost unchanged in the course of evolution, which indicates its fundamental importance for survival. Sleep research in humans and animals suggests that the body uses sleep to save energy and for recovery and repair processes in the brain and in various organs. The research cooperation "Decoding Sleep: From Neurons to Health & Mind" is seeking to obtain a better understanding of the mechanisms of sleep, consciousness and cognition.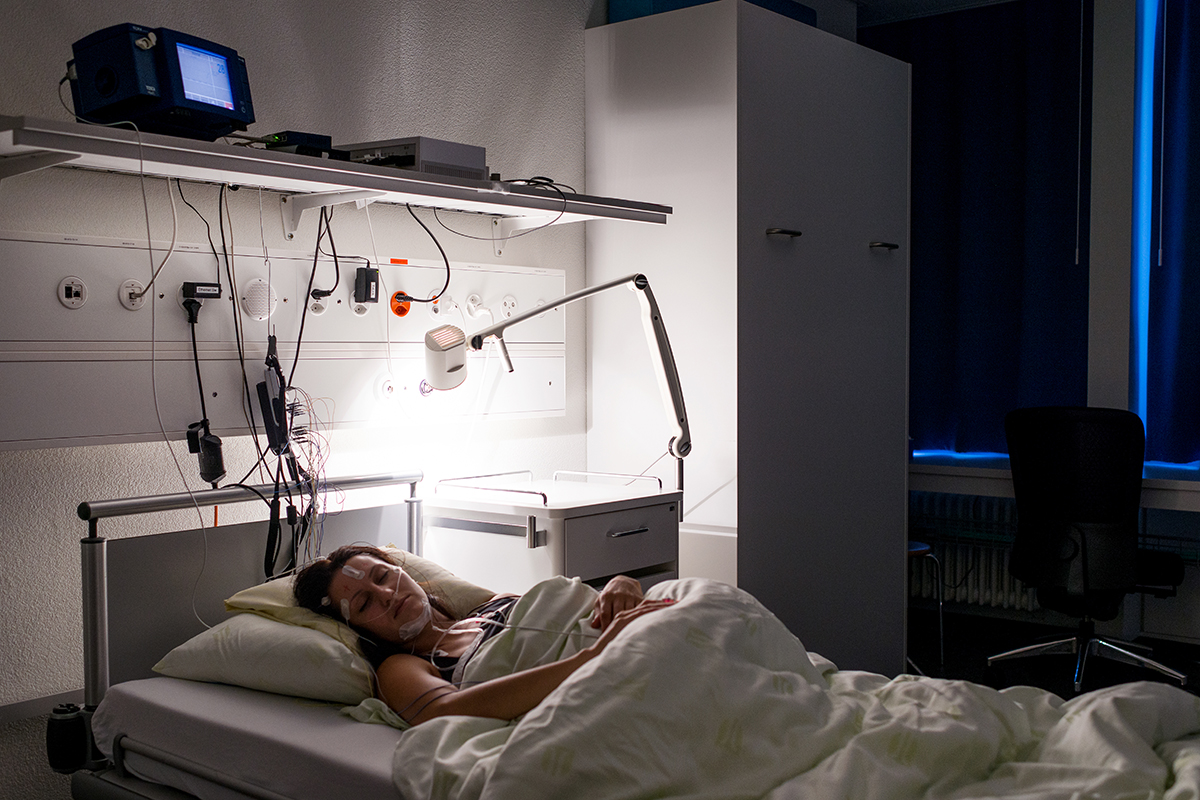 "uniaktuell": What is new about your approach?
Claudio Bassetti and Fred Mast: Over recent decades, there have been many new findings in the field of sleep research relating to sleep-wake rhythms. In sleep medicine, too, there has been major progress in the treatment of sleep-wake disorders. However, there has to date not been enough of a link between sleep research and sleep medicine. Our tri-faculty research initiative is therefore seeking not just to promote sleep medicine and sleep research, but also and in particular to strengthen the many links between them.
Why can your question only be answered in an interdisciplinary and/or interfaculty way?
Faculties are organisational units whose composition can in fact be slightly "artificial". A clear assignment of specific fields to specific faculties is not always obvious. This also applies to the field of sleep. We combine innovative methods from different scientific disciplines, for example optogenetics, and human sciences, engineering and computer science which in turn introduce new techniques as well. This enables us to take a new approach to unresolved questions in sleep research and sleep medicine. The translational and multidisciplinary nature of our initiative is unique and offers huge potential.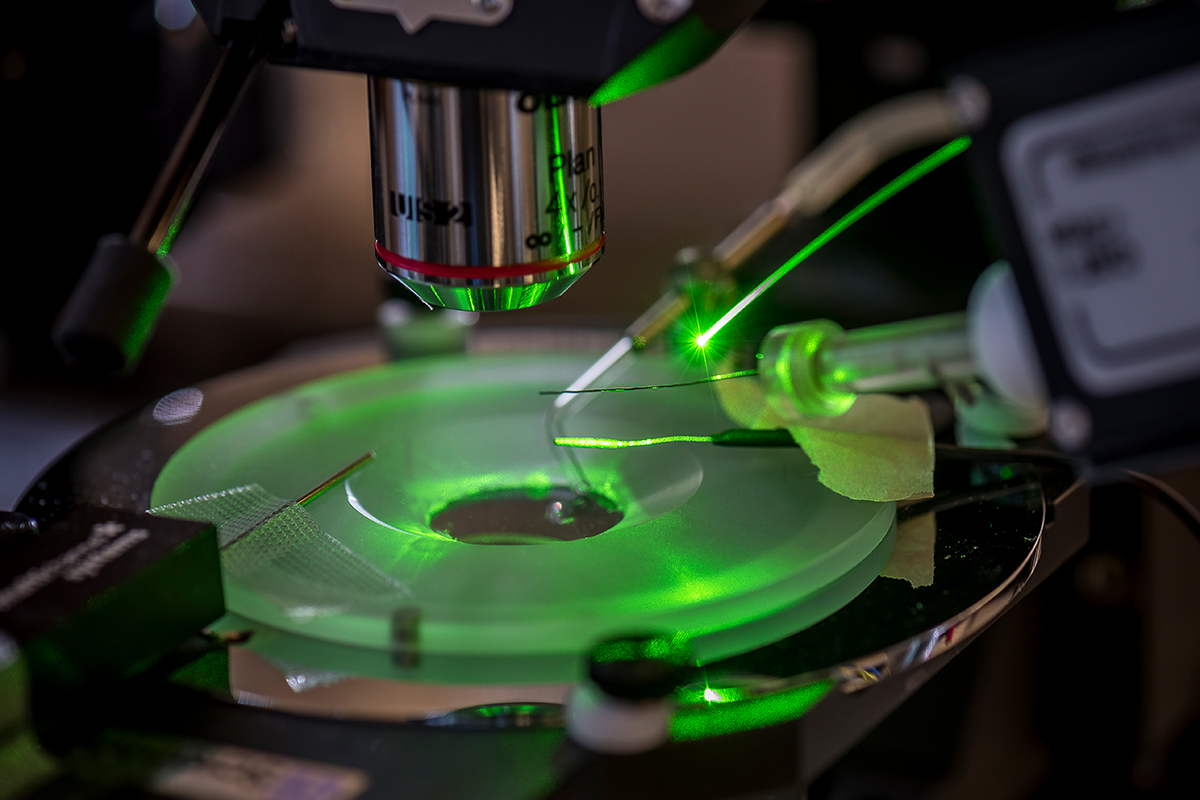 What exactly will the collaboration look like?
Cross-faculty and interdisciplinary networks linking neurology, psychology, psychiatry, neuroradiology and physiology are already in place. Specialist support was sought in key areas for the "Decoding Sleep" IRC, and the Institute for Infectious Diseases, the Institute of Computer Science and the Department of Pneumology were all brought on board. One important factor in cooperation will be feedback from the Advisory Board, for which we have been able to recruit experts of global standing. Another key aspect will be regular meetings, and young researchers will be able to benefit directly from this exchange with lab rotations. We will definitely be running a major, all-day symposium every year.
How did the idea for the IRC come about?
A number of sleep research initiatives have been run in Bern over recent years. For example, BENESCO (the Bern Network for Epilepsy, Sleep and Consciousness) now provides a platform on which doctors and researchers working on sleep and associated fields can interact. Long-established cooperation between the neuromedicine fields and psychology, which led to the launch of the CCLM (Center for Cognition, Learning and Memory) a few years ago, provided an excellent foundation. These initiatives have created an involvement and interaction out of which the IRC project was born.
Where are the challenges in interdisciplinary and/or interfaculty working in your specific question?
One challenge is the need to leave our comfort zone. We feel secure in the micro-arena of our own disciplines. If we collaborate beyond the boundaries of our own fields, we must both accept new approaches and be able to productively contribute the benefits of our own. The issue of sleep is crying out for interdisciplinary cooperation. Take, for example, the interface between cognition and sleep, which is hugely important both to improving the treatment of sleep disorders and to a better understanding of the challenges posed by our 24-hour society. This question requires experts in neurology and in cognitive psychology.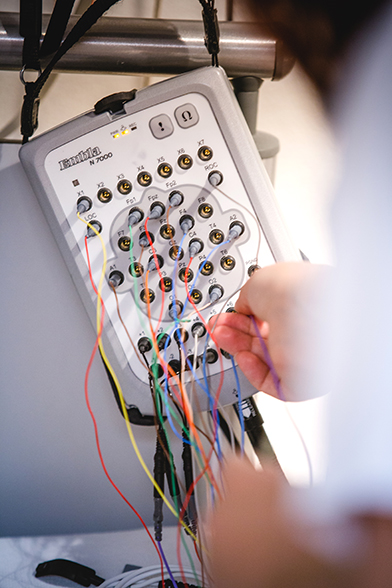 How would you describe the best possible result?
We want to obtain long-term scientific findings with a clinical and social relevance. The IRC project is designed to generate leverage effects and turn the University of Bern into an international hub for modern, interdisciplinary sleep research.
What benefits could your research results have for society?
Sleep-wake disorders affect 20-30 percent of the population, and 10-25 percent regularly take sleeping drugs. This has a significant impact on health. It increases the risk of accidents, and of heart and vascular diseases. Disorders can also be symptoms of illnesses such as Parkinson's, dementia and depression. Not least as a result of accidents at work, they can also lead to huge costs for our society. We are hoping that the Interfaculty Research Cooperation will offer new insights into the function and regulation of sleep-wake rhythms, and lead to new strategies for the early and accurate diagnosis and targeted, personalised treatment of sleep-wake and neuropsychiatric diseases.
To what extent is your question based on the strategy of the University of Bern?
"Health and medicine" is explicitly defined as one of the priority topics of the University of Bern's "Strategy 2021". The "Decoding Sleep" IRC fits extremely well with this target. Our research is, on the one hand, helping to strengthen Bern as a centre of medicine; the city is currently extremely proactive with the major sitem-insel project and is in a strong position nationally. On the other hand, other faculties are also getting involved in driving forward the University strategy. For example, the Institute of Psychology has defined "health psychology" as a pioneering field in its restructuring measures, and is to dedicate an entire department to this area from August 2018. At the Institute of Sport Science, there is to be a greater focus on "sport and health".
What are you most excited about with the Interfaculty Research Cooperation?
The close collaboration not just between clinical and research medical professionals but also with researchers from psychology and the natural sciences is unique in its current form, not just nationally but indeed globally. We are looking forward to input from experts in neuroinformatics and engineering at the NeuroTec Center, which is currently being set up by sitem-insel. This will open up new opportunities in the diagnosis, monitoring and treatment of sleep-wake disorders.
Claudio Bassetti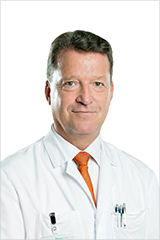 Claudio Bassetti is Professor of Neurology and the Director of the Department of Neurology at the University Hospital. He is also the spokesman of the Department of Neurology at Bern University Hospital and Vice-Dean for Research at the Faculty of Medicine.
Claudio Bassetti grew up in the Canton of Ticino and studied medicine at the University of Basel, where he was awarded a doctorate in 1986. In 1992, he qualified as a neurologist at the University of Bern. Bassetti lectured (as Privatdozent) at the University of Bern from 1998, and from 2000 as associate professor at the University of Zurich, where he was the Deputy Director of Zurich University Hospital. In 2009, he founded the Neurocenter of Southern Switzerland, which he managed until 2012. Claudio Bassetti has held two research fellowships, in experimental neurophysiology (Basel, 1984-85) and in sleep medicine (Ann Arbor, Michigan, USA, 1994-95). His main research interest is the relationship between sleep and the brain in physiological and pathological states, and he is engaged in both clinical research and animal studies in this field.
Contact
Prof. Dr. med. Claudio L. Bassetti
Department of Neurology, Bern University Hospital / Faculty of Medicine, University of Bern
claudio.bassetti@insel.ch
Fred Mast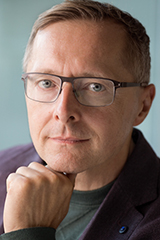 Fred Mast is Professor of General Psychology and Quantitative Methods at the Institute of Psychology and Head of the Division of Cognitive Psychology, Perception and Research Methods.
Fred Mast grew up in Eastern Switzerland and studied psychology, neurophysiology and philosophy at the University of Zurich. Following five years as a research assistant in the Department of Science at the Psychology Institute, he was awarded a doctorate from the University of Zurich and continued there as a senior researcher until 1998. From 1998 to 2002, he worked in the Department of Psychology at Harvard University and as an associate researcher at the Massachusetts Institute of Technology. In 2003, he obtained his habilitation in psychology at the Faculty of Arts and Social Sciences at the University of Zurich. Fred Mast was appointed Professor of Cognitive Psychology at the University of Lausanne in 2005 and headed the Collège des Humanités at the École polytechnique fédérale de Lausanne. In 2008, he was appointed to a post at the University of Bern. He has been Head of the Institute of Psychology, and was Dean of the Faculty of Human Sciences from 2015 to 2017. Fred Mast's research specialisms are in cognitive and perceptual psychology and cognitive neuroscience.
Contact
Prof. Dr. Fred Mast
University of Bern
Institute of Psychology, Division of Cognitive Psychology, Perception and Research Methods
fred.mast@psy.unibe.ch
THE INTERFACULTY RESEARCH COOPERATIONS IRC
The Interfaculty Research Cooperations (IRC) With the Interfaculty Research Cooperations IRC, the University of Bern is launching joint projects, each of which involves 8 to 12 research groups and which are being specifically funded. At least two faculties must be involved in each IRC. Three projects have now been approved in a competitive process.
The IRCs are targeting their research on the five strategic areas of focus of the University of Bern, according to the strategy 2021: Health and medicine, Sustainability, Politics and administration, Matter and the universe as well as Intercultural knowledge. The research cooperations are each funded for four years with 1.5 million Swiss francs per year. The IRCs are based on the subject focuses of the National Centers of Competence in Research (NCCR) of the Swiss National Science Foundation.
ABOUT THE AUTHOR
Ivo Schmucki works as an editor in Corporate Communication at the University of Bern.